Cromwell's expensive new roundabout to be ripped up due to fault
---
A fix is needed for an expensive new roundabout in Cromwell even before the fresh intersection's been officially opened.
A spokesperson for Waka Kotahi has told Crux there's a fault with the "camber" or gradient of the road through the roundabout that's replaced the T intersection at the junction of State Highways 6 and 8B at the town's entrance.
The flaw was missed by the contractor during construction, despite "quality assurance checks" having been undertaken.
Instead, truck drivers raised concerns after using the roundabout when it was provisionally opened over winter.
The cost of the fix, which will require the laid road and part of the adjoining kerb to be redone, is "being remedied largely at the contractor's cost", the spokesperson says.
However, Waka Kotahi will need to pay something "in the order of $20,000 to $30,000".
The spokesperson says "the cost is small given the overall cost of the project" - the roundabout's price tag is "round $5 million" and "there are always contingencies built in to accommodate weather delays, shortages of material and unforeseen events".
In December, Waka Kotahi announced it had awarded the construction contract for the roundabout to Fulton Hogan and accepted a tender price of $3.3 million.
When it was first announced, the roundabout had an $8 million price tag, before the figure was "refined to closer to $7 million".
It settled at $5 million - a drop from those first figures but still expensive when compared with other roading projects around the country.
Now, after months of detours for traffic heading into and through Cromwell, there's more disruptions ahead for drivers because of the fault.
Waka Kotahi is warning of a longer journey at night from Tuesday (November 22), as the remedial work takes place.
The night detours are estimated to be completed over two weeks, and the roundabout will be open and operational during the day.
The fix is required to "ensure truck, bus and other heavy vehicle drivers will have a safe journey around the roundabout", Waka Kotahi says.
Preparatory work is being done at night from 7pm to 6am on Tuesday, Wednesday, and Thursday, (November 22 to 24), and new asphalt will be laid from Tuesday, November 29 until Thursday, December 1.
The roundabout will be completely closed for night work with detours in place, reopening at 6am each morning.
The timeline for the roundabout's official opening, set for December, remains unchanged.
Better news elsewhere in town, where there's some relief in store for detour-fatigued drivers.
From tomorrow (Friday, November 18) State Highway 8B between the new Wooing Tree roundabout and Sargood Road will open to traffic.
Also, the pedestrian and cycle underpass near the State Highway 8B and Barry Avenue intersection is "progressing well with earthworks and landscaping underway", Waka Kotahi says.
Detour details for night work
Drivers heading southbound on State Highway 6 from Wānaka will be detoured via Shortcut Road, State Highway 8B, Barry Ave and McNulty Road
Drivers heading northbound on State Highway 6 will be detoured via McNulty Road, Barry Ave, State Highway 8B and Shortcut Road
Drivers heading westbound on State Highway 8B will be detoured via Shortcut Road for Wānaka, and via Barry Ave and McNulty Road for Queenstown
This detour is approved for all vehicle types (including 50Max, HPMV, overweight and over dimension)
Main image (Supplied/Waka Kotahi): Truck drivers alerted Waka Kotahi to the unsafe lean on a new roundabout in Cromwell, after the flaw was missed by contractor Fulton Hogan during construction.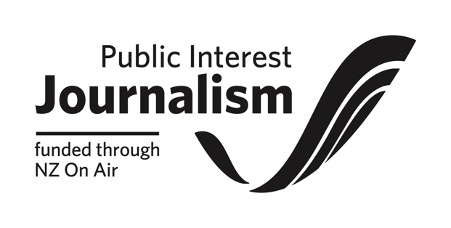 ---