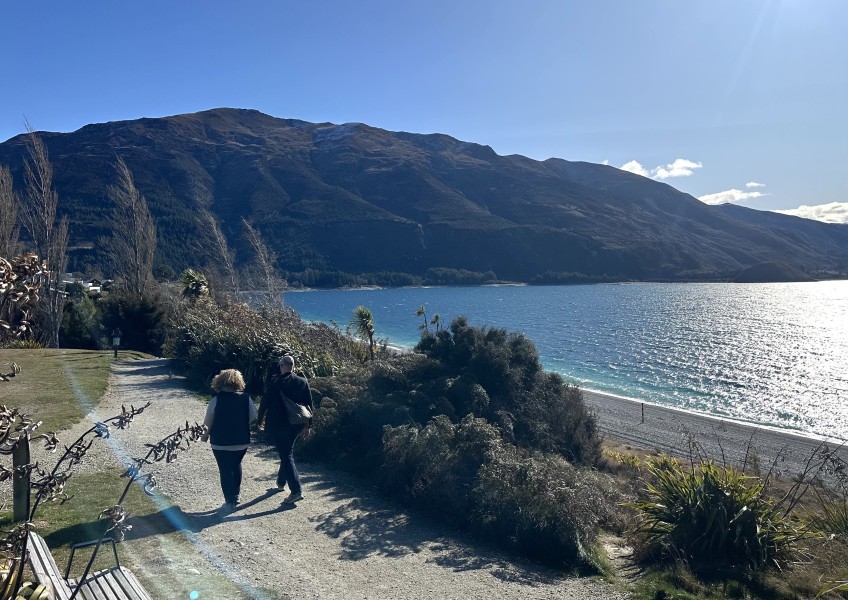 Council halts Hāwea walking track work after community pushback
---
The Queenstown Lakes District Council has pressed paused on plans to stick 40 orange-red high viz signs along the lakefront Gladstone Track in Hāwea after not notifying or consulting with track-users first.
Local community association chair Cherilyn Walthew says "it's a bit disappointing" the association wasn't approached before the work began as a means to canvass the views of residents.
She says the first alert of the new signs was when pink spots went down on the ground - laying out the position of the posts - and then one longterm Hāwea resident was miffed to wake up and see a post sticking up and obstructing their lake view.
More generally, there were questions as to how the size and colour of the signs would fit in within an area designated as an Outstanding Natural Landscape, Ms Walthrew says.
Deputy mayor Quentin Smith says he has been in touch with a number of Hāwea residents, many of whom were surprised about the work.
Others voiced to him that the amount of planned posts - 40 - felt "over the top".
He says warning signage was planned to go up, and had come about as part of an audit by the Ministry of Business, Innovation and Employment.
The council is now reviewing what he has called a "heavy-handed" approach and the amount of signage.
Wānaka Upper Clutha Community Board chairperson Simon Telfer says that himself and the deputy mayor escalated community concerns to council staff, asking to have the work stopped immediately, pending a reassessment.
Mr Telfer says they have shared feedback with council staff about the need to work closely with the likes of the Upper Clutha Tracks Trust and the Hāwea Community Association when undertaking track projects locally.
"There was frustration about the need for the signs in general, the number of proposed signs, their size and the lack of stakeholder engagement leading up to the work being undertaken.
"To staff's credit they paused the work soon after the community board approached them with concerns."
The plans were put on pause midway through last week.
Mr Telfer says he fully supports the Hāwea community in striving to get a pragmatic and sensible balance between safety for track users and sign pollution and proliferation.
Crux contacted the council with questions regarding the Gladstone Track posts on October 19, but to date no response has been provided.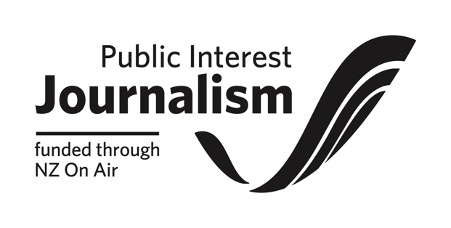 ---