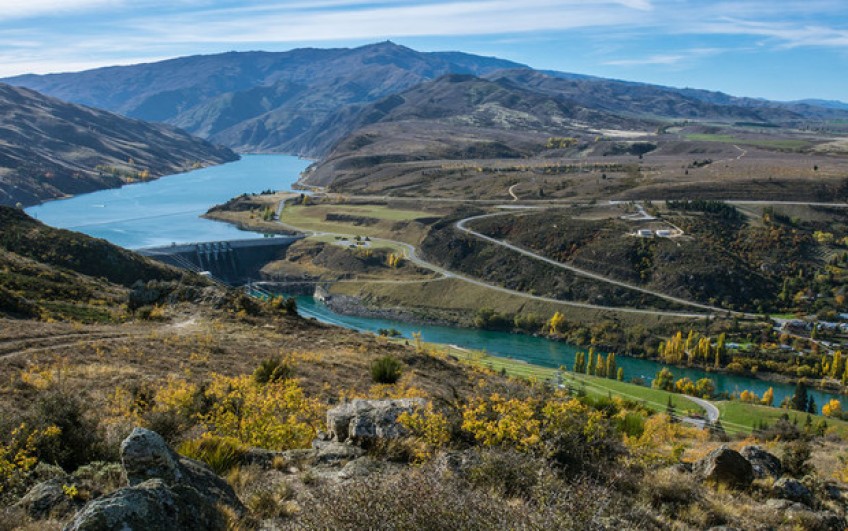 CODC: public consent on Clyde data centre still being assessed
---
It is undecided if the public will get to have a say on whether an offshore digital infrastructure company can set up shop alongside the Clutha/Mata-Au River near the Clyde Dam.
UK-based Lake Parime plans to develop a datacentre on the southern side of the river, lured by an agreement reached with Contact Energy to supply 10 megawatts of renewable electricity to power its computer-age work.
The Central Otago District Council today received a resource consent application from Contact Energy for the project.
Council planning manager David Campbell says the application will be assessed before a decision is made on whether it is to be publicly notified.
Contact Energy spokesperson Leah Chamberlin-Gunn says the application is for land use consent, and the project does not rely on any additional water take from or discharge into the river.
If the project receives greenlight, eight containerised units (3m high by 12m long by 2.5m wide) will be installed at the site, with landscaping, paint colours and night lighting control working to reduce visual impact.
In addition, a 3.5m-high wall will be erected along the boundary on two sides, facing the river and the south, to deflect any noise away from the Clyde township and neighbouring properties.
There's little in the way of job creation here: Ms Chamberlin-Gunn says during construction some local contractors will be onboard and once operational the datacentre will provide a small number of ongoing, highly-skilled jobs.
However, over time, a high-performance data centre in Central Otago may start to support new local data science activities wanting close proximity to a data centre, she says.
A win for the local community will come from the investment in electricity infrastructure needed to guarantee the project.
Contact Energy will work with Aurora and commit a chunk of money towards a new substation at Clyde, welcome news in a neighbourhood where network faults have led to power outages during winter's chill.
"This substation will contribute to a more reliable and resilient network for the area and the project's contribution will reduce the community's costs."
Running at full tit, the datacentre will need an annual supply of 10 megawatts - that's enough electricity to power 11,500 average Kiwi households.
But this energy take doesn't come at the expense of domestic users, Ms Chamberlin-Gunn says.
Partnering with Lake Parine gives Contact Energy a destination for power generated but not needed during periods of low demand.
"This will just be a new use for existing renewable generation."
In addition, the datacentre will not run at 100 percent capacity all year – clever "demand flexibility" means the work of the humming computers can be dialled down to significantly reduce power use when lake levels are low, giving essential power users priority.
When demand is low, it works in reverse.
Lake Parine's technology allows Contact Energy to monetise variable and surplus electricity production.
In a statement earlier today, Contact Energy CEO Mike Fuge said New Zealand's high levels of renewable electricity and the lower South Island's cooler climate were appealing to data centre operators.
"There are environmental and economic advantages to being in this part of the world. We expect to see increasing interest from global companies looking for secure, clean, renewable energy sources."
Mr Fuge said attracting new industrial demand was in line with Contact's strategy: "This is the first announced project from our pipeline, as we pursue our target to secure over 300 megawatts of market-backed demand opportunities in the lower South Island, reducing New Zealand's reliance on the Tiwai smelter given its expected closure at the end of 2024.
"And, of course, the demand flexibility aspect is aligned with our decarbonisation aspirations as it will reduce the volume of thermal generation needed to back up the national grid in a dry year."
If resource consent is approved, the datacentre is expected to be up and running by May 2022.


---