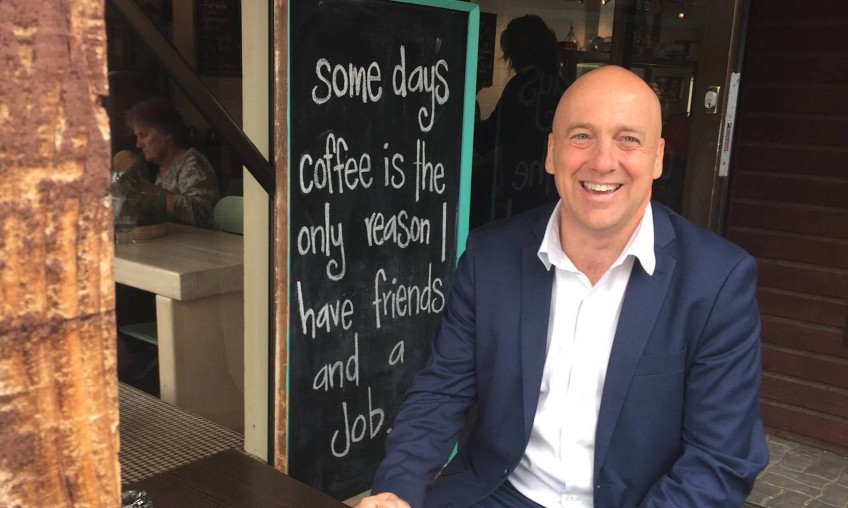 CODC full results - A mix of old and new faces
---
Incumbent Central Otago Mayor Tim Cadogan has secured a second term at the top, taking out sole mayoral rival Victoria Bonham.
He will lead a team with a mix of old and new faces after an election where voter turn-out fell short of the 2016 total.
Mayor Cadogan received 7,093 votes to Ms Bonham's 839.
Ms Bonham, a one-term councillor, missed out on election to the Vincent Community Board in addition to losing her spot on the Central Otago District Council to successful Vincent ward candidates Tamah Alley, Martin McPherson, Tracy Paterson, Ian Cooney and Lynley Claridge.
Of the five, three – Ms Alley, Ms Paterson and Mr Cooney – are new to the role, and Ms Alley, a police officer, is 34 years old, and Mr Cooney, a restaurant manager, 35.
Joining them around the table, standing councillors Neil Gillespie, Nigel McKinlay, and Shirley Calvert, and newbie Cheryl Laws, voted in to represent the Cromwell ward in a close race.
Cromwell council hopeful Jocelyn Johnstone, a Cromwell Cultural Centre trustee missed the cut by 137 votes, as well as missing out on election to the Cromwell Community Board.
Standing councillor Stuart Duncan was elected unopposed for the Maniototo ward, as was councillor Stephen Jeffery for the Teviot Valley.
Robin Dicey, Tony Buchanan, Anna Harrison, and Werner Murray were elected to the Cromwell Community Board in what was another close race, with only 30-odd votes separating the four.
Mr Buchanan is new to the board, while Mr Dicey, Ms Harrison and Mr Murray were all re-elected.
Council will pick three of the four Cromwell ward councillors to make up the remainder of the seven-seat Cromwell Community Board.
Just shy of 50 percent of Cromwellians eligible to vote did so, a good five percent less than in neigbouring Vincent ward, where close to 56 percent of voters turned out. In the Maniototo, that figure jumped to more than 56 percent, while in the Teviot Valley it reached just more than 52 percent.
Across the district, 8,344 people voted, approximately 53 percent of registered voters.
Turnout was lower than three years ago – in 2016, approximately 62 percent of voters had their say – but significantly higher than in many metropolitan centres.
These are preliminary results and official results will be released by Thursday, October 17, once special votes are confirmed.
Main Image (Photo credited Facebook/TimCadoganMayor): Incumbent mayor Tim Cadogan has secured another term at the helm of the Central Otago District Council.

---