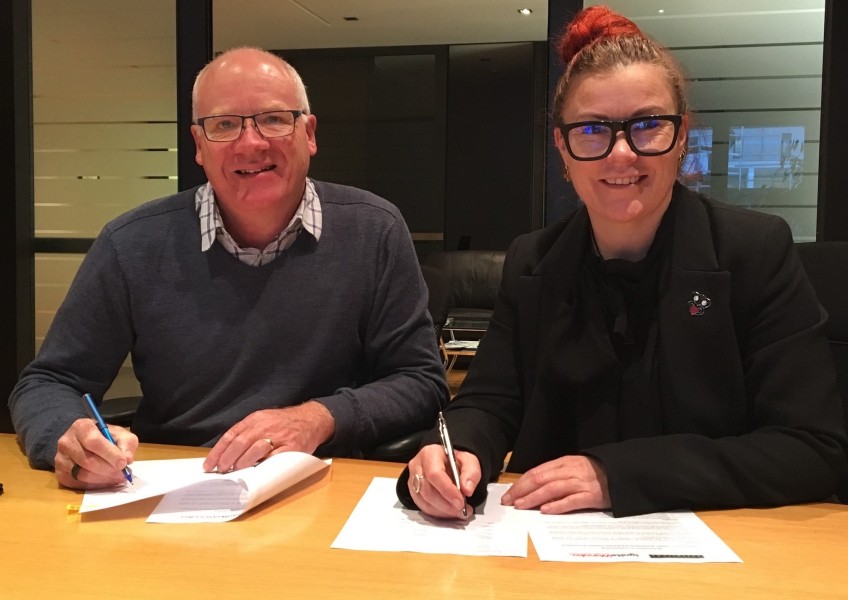 District's Chambers to combat problems together
---
The Queenstown and Wanaka Chambers of Commerce will join forces to combat problems such as housing and labour-force shortages.
The organisations have cemented their resolve to work more closely by signing a memorandum of understanding. They met at Cardrona earlier this month, along with regional tourism organisations (RTO) Destination Queenstown and Lake Wanaka Tourism, to discuss the opportunities a closer relationship would enable.
The meeting was seen as symbolic as, historically, the towns have worked quite separately despite their similar industries, issues, challenges and opportunities. Queenstown Lakes District Mayor Jim Boult said at the time he understood a meeting between the four organisations was a first.
"There has been some tension between the two areas, especially as Queenstown and Wanaka are growing at such a fast rate, but I think there is now a better understanding of the issues both areas are facing…To somebody visiting our district from another part of the world, they'd wonder what the fuss was about because both areas are really similar. I think sometimes we spend too long thinking internally instead of externally."
While the organisations have always supported each other, Queenstown Chamber chief executive Ann Lockhart said a "united voice" through the memorandum of understanding would enable stronger advocacy.
Queenstown Chamber chairperson Craig Douglas agreed, saying the combined membership of more than 900 provided "strength in numbers when it comes to lobbying central government and supporting local council with its infrastructure and economic demands. We collectively represent the single largest business voice in the Queenstown Lakes region."
Ignite Wanaka (Wanaka Chamber) chairperson Bridget Legnavsky said both towns would benefit from the relationship, through shared resources and knowledge.
It was agreed at the meeting in Cardrona that the two RTO's would also meet in coming weeks and report back to Boult.

---