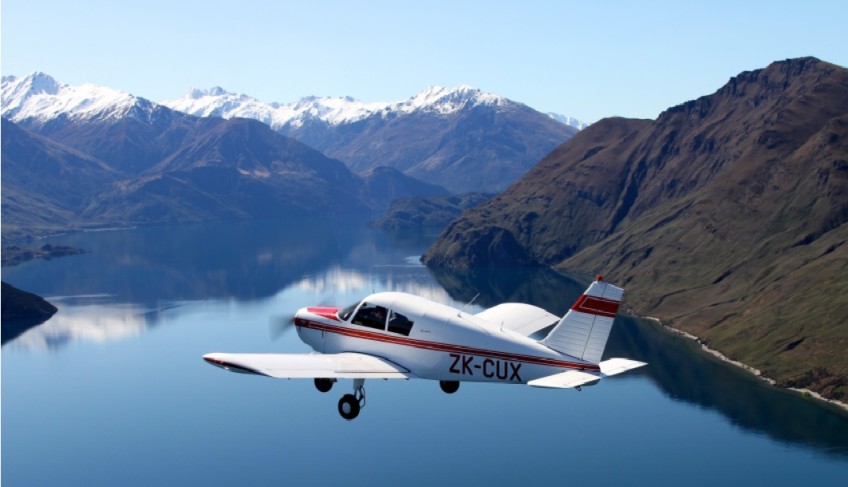 Call for Wanaka Airport to be the world's greenest
May 13, 2018
---
Could a new terminal at Wanaka Airport usurp a boast by Norway's capital, Oslo, of having the greenest terminal in the world?

"iLOVEmyDOG", a submitter on the our.wanakaairport.com website, has planted the idea of doing just that, with a 100 percent inspirational airport.
Last year Oslo's terminal earned the world's first BREEAM rating for an airport building. The rating scheme is based on the sustainability of buildings and civil work projects worldwide.
Another submitter, "Futurist 2045", also endorsed a green airport: "I truly believe Wanaka could have something as world-leading as this; we have a real opportunity to create something unique. The Wanaka community is passionate about sustainability and the environment and something to this standard would stand the test of time".
This submitter also suggested creating a world-class pilot training school, affordable on-site accommodation, cafes, bars and a "thriving wee aviation centre that's active all day and night".
"Allard" posted a more cautionary view, warning that Air New Zealand or any airline operator would find it unsustainable to operate flights between Wanaka and Christchurch in the near future when they had to compete with fares available out of Queenstown.
"In my opinion Wanaka Airport should focus on its present activities: aircraft maintenance, flight training, tourist flights and the encouragement of general aviation," Allard said, adding that there might be opportunities for business jets, presently flying into Queenstown.
"Any airfield improvements required should not be funded by existing airport users. Like any good landlord, Wanaka Airport should look after its tenants and resist the temptation to adopt the cycle of asset revaluation and increased charges that we see at some other airports.
"Administrative overheads should be carefully controlled and the pursuit of increased revenue self-sustaining."
The website is inviting feedback ahead of, and following, interactive community and stakeholder sessions about the airport's future on the evening of May 21 and morning of May 22 at Wanaka's Peak Function Centre.
It is divided into a general chat forum, a section on imagining the airport's future, and classic ideas. There is also a link to register for the community sessions.
Read: Positive reception to Wanaka Airport expansion


---