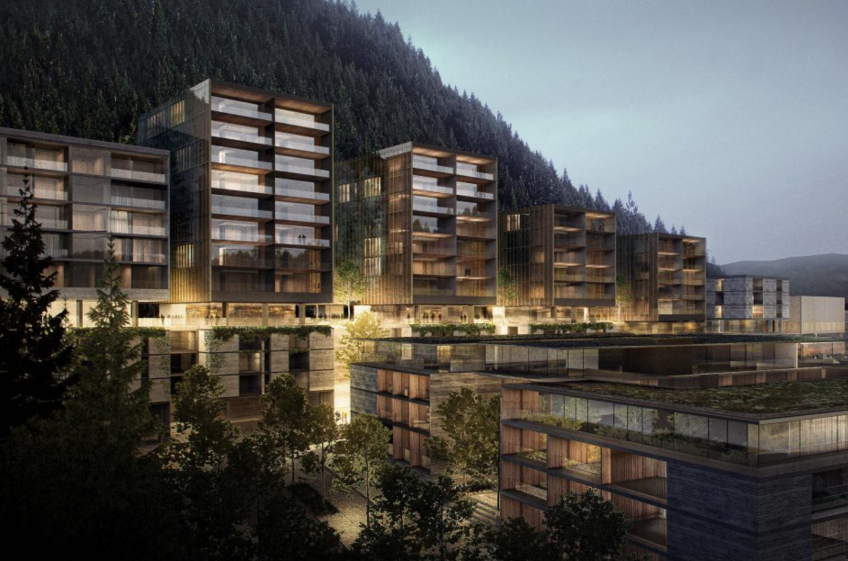 By-election candidate: Lakeview blowout costs reach $70 million
---
John Glover, a candidate in the current Arrowtown-Kawarau by-election, says that a recent Queenstown Lakes District Council committee agenda item reveals what could be a $70 million cost to the ratepayer for the controversial Lakeview development.
Lakeview, a mix of shops, hotels and some long-term accommodation, is being built by a property consortium majority owned in Australia. The project has already got in trouble for doubling the building height after signing a development deal with the QLDC and for receiving at least $55 million of ratepayer funding to prepare the land. The original budget for land preparation was only $19 million.
But Mr Glover, speaking in a personal capacity as a by-election candidate, says that a $70 million total revealed in agenda papers for an upcoming QLDC Audit and Risk committee meeting could be closer to the real number.
The extra $15 million of ratepayer cost, on top of the already over-budget $55 million, in the latest Lakeview budget is classified as "ancillary projects", which Mr Glover says is really linked to Stage 3 of the Lakeview arterial bypass road.
"That's where the extra money is coming from. I'm not sure the council has run that past the community. Stages 2 and 3 of the arterial project are not yet funded (from non-council sources) so that extra money is going to go on our rates."
Mr Glover thinks the council may have in effect committed ratepayers to Stage 3 of the arterial roading project by linking it into the Lakeview budget. One of the main goals of the arterial road in any case is to carry traffic to the Lakeview development.
"There's no money to replace the Memorial Hall and there's no funding for stage two," Mr Glover says. "So why spend all the money on stage three and lock us into having another wasted asset, a big pot of money that we've just buried in the ground that we won't get a benefit from for years and years. That is a big worry for me. And I'm not sure where the community discussion has been around that."
Responsibility for the Lakeview project was delegated by QLDC in 2017 to the sole authority of council chief executive Mike Theelen. The council says that it will recover some or all of the Lakeview project costs via shared "super profits" that are part of a non-public QLDC development deal.
Mr Theelen's decision not to sell the Lakeview land immediately for $42 million, instead giving the developers 20 years to pay for the land, caused widespread community alarm, especially when the land preparation costs went from $19 million to $55 million and produced a rate rise for residents.
Mr Glover says that if he's elected he'll be pushing for the Lakeview project to be brought back under full council control. He's also pushing for the land at 516 Ladies Mile to be simply given to the community so that residents can get on with doing something useful with it.
"We can build tower blocks for tourists and we can build new council headquarters but we're not building community halls. So the 516 Ladies Mile community hub project will be told there's no money. We're not giving people the opportunity to help themselves. The easier thing will be to get a block of land and say, actually 'off you go'. And then they would've had something up and running by now."
516 Ladies Mile currently sits empty with the buildings infested with a toxic black mould.
Crux has asked the QLDC for comment on Mr Glover's claim that there's a significant new overrun on the Lakeview budget.
"We can confirm there is no cost overrun for the Lakeview infrastructure programme; the budget is the same as the last council report. See note 3 under table 3 in the latest report which confirms $15 million of indirect costs, i.e. for ancillary projects related to works that Council decided to complete concurrently and that are not direct subdivision costs."

---