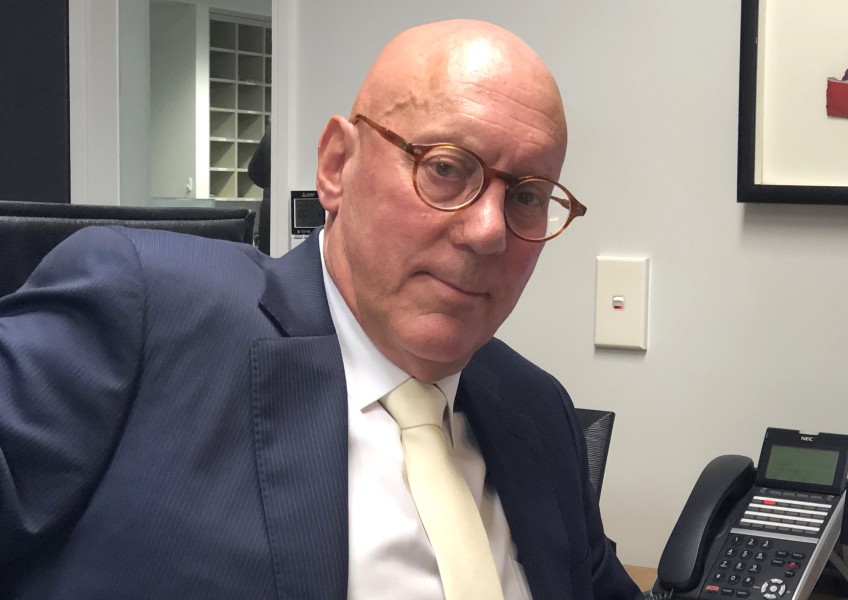 Boult exits RealNZ tourism group in major shakeup
---
Editorial/Analysis:
In dramatic news this morning Mayor Jim Boult is leaving RealNZ (formerly Wayfare and Real Journeys) - he is current Chair of the entire group. In a media release issued a short time ago Boult's departure was announced - only months after he had become a director of all of the group's subsidiary companies.
Milford Asset Management and Xero founder Rod Drury are just two of the players in this major industry shakeup.
Mayor Boult has come under increasing pressure in the wake of the $26 million Stonewood Homes collapse and faces the possibility of being disqualified as a director by the Registrar of Companies.
Crux understands that Wayfare was planning to list on the NZ Stock Exchange prior to the Covid pandemic.
More to come...but here's the official media release in full.
"In one of the largest private capital raises for the New Zealand tourism industry, a group of leading Kiwi investors including Milford Asset Management, Rod Drury, Jonty Edgar, Martin Dippie, and Brendan Lindsay have joined the RealNZ group of experiences.
Founded by Les and Olive, Lady Hutchins, RealNZ has been family-owned since the 1950s. The family, who have also invested in this equity raise, will retain a majority shareholding in the business.
Now a leading tourism and conservation group, RealNZ's experiences include TSS Earnslaw, Walter Peak Farm, Te Anau Glow Worm Caves, Queenstown Jet, International Antarctic Centre, Cardrona Alpine Resort, Treble Cone Ski Area, Doubtful Sound and Milford Sound cruises as well as excursions in Southern Fiordland and Rakiura-Stewart Island.
Chair Jim Boult says "following the appointment of CEO Stephen England-Hall, the last twelve months have been a period of significant change for RealNZ, with a fresh strategy, group-wide reorganisation, rebranding and common purpose all implemented, a purpose that has helped attract some of New Zealand's leading investors and set RealNZ on a path to a stronger future"
"We have much to do as we build RealNZ to be a conservation business enabled by tourism, and this investment is an unwavering commitment to the future of that vision, the management team and the opportunities ahead for this sector," he says.
England-Hall added "the raised funds will be used to organically grow RealNZ's business, invest in technology, and consider adding other tourism assets to RealNZ's brand umbrella. We are on a mission to accelerate the shift to sustainable tourism and this will help us do that."
The investment coincides with the announcement of New Zealand's staged border reopening, a much-needed invigoration for the country's tourism industry.
Investors were chosen based on their connection to the regions RealNZ operates in, as well as their key areas of knowledge. Milford Asset Management is investing through one of its private equity funds and will be the largest shareholder behind the family.
Representing Milford, John Johnston says that "Milford is delighted to support a business that has iconic assets and great people, and that we believe has a bright future as it navigates out of the COVID pandemic."
Rod Drury's commitment to investment in the South, as well as his expertise in technology, made him a natural fit for a business in the midst of a digital transformation.
"I'm proud to come on board with a business that is leading the way in sustainable tourism, protecting these intergenerational assets for our children and theirs," says investor Rod Drury.
Martin Dippie's property and extensive retail knowledge including as chair of the Mitre 10 group, Brendan Lindsay's business acumen from investments in a number of areas of the New Zealand economy, and Jonty Edgar's capital markets expertise, will also bring immensely valuable capabilities to the shareholder base.
"I'd like to acknowledge the outgoing board members, particularly Jim Boult and Sue Sheldon, who have given incredible guidance throughout the capital raise process, and for their generous support through these challenging times. This investment signals the start of the next chapter of RealNZ and I know they will all be proud to see where this journey takes our business net," England-Hall says.

---