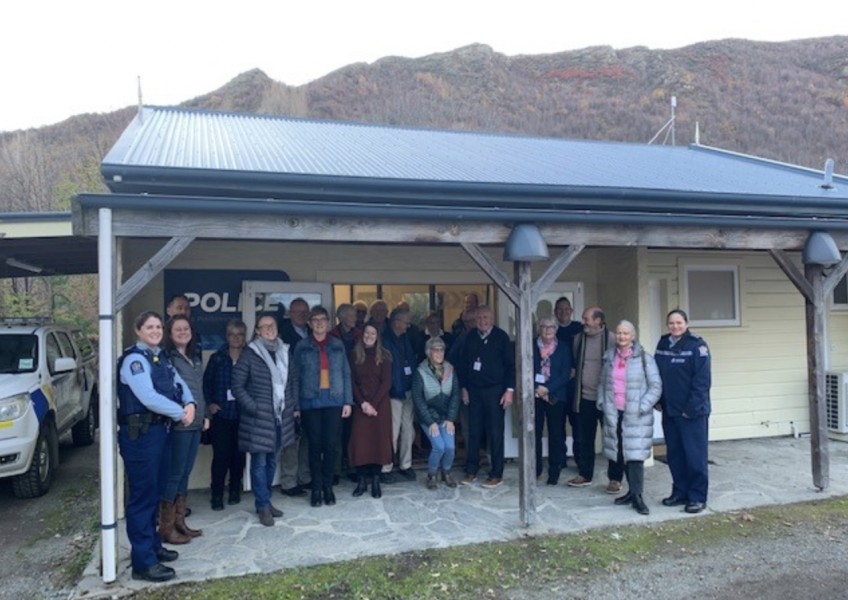 Arrowtown police station opens after five year closure
May 31, 2022
---
From NZ Police:
The doors of the Arrowtown Police Station are open again.
Police, together with community volunteers, gathered yesterday to officially celebrate the re-opening of the station.
The station was temporarily closed in 2016 while Police worked through the results of a nationwide review of front counter safety.
It will now once again be open to the public from Monday to Friday between 10am and 4pm.
The station will be staffed by an enthusiastic team of trained volunteers and supported by the Queenstown Police Prevention team.
"This is a really positive step as it will provide a centre of assistance for this community and offers us the chance as Police to continue the long-standing partnership we have had with our Arrowtown community volunteers," says Otago Lakes Central Area Commander Inspector Paula Enoka.
Arrowtown is a growing part of the Lakes District and prior to its temporary closure the station was seen as a key community hub for not only the locals but the thousands of tourists that visited each year.
The volunteers have now been through a training programme which will allow them to support Police by providing general advice to the public, guiding them though issues they may have, advising people how to make a complaint that may require further investigation by police staff and managing lost and found property.
The Arrowtown community continues to receive a 24/7 policing service for incidents requiring Police attendance.
Remember, if it is an emergency and happening now, call 111.
If it is a non-emergency please call or report online via 105.
"It is important that we acknowledge this would not have happened without the assistance and dedication of Bob Farrell, and the late Jim Ryan," says Inspector Enoka.
"It is through the ongoing support of volunteers like Bob and Jim, that we are able to once again provide such a service to Arrowtown."


---