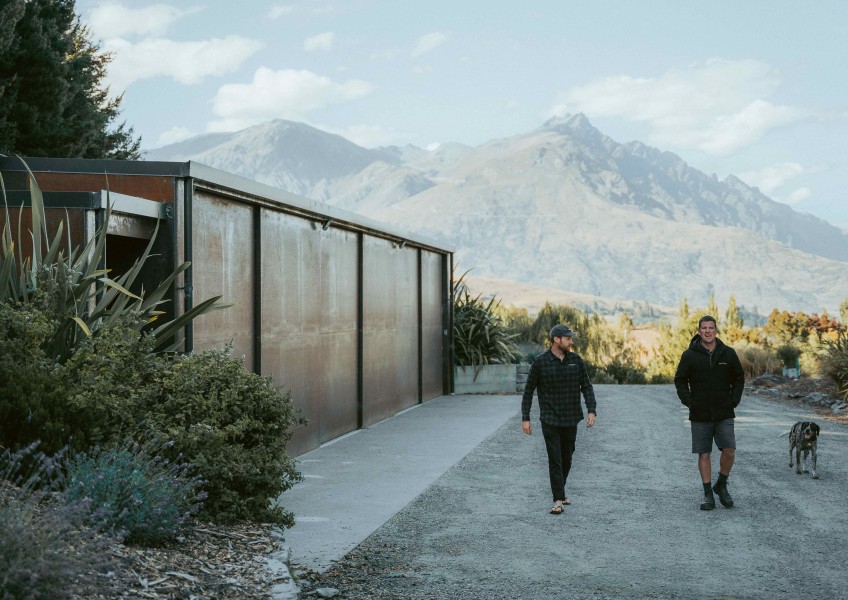 Another coup for Arrowtown builders making gin in a shed
---
Two Central Otago builders have picked up another two international awards for their gin that's distilled in their shed.
Hamish Bourke and Stuart Clark have won bronze medals at the London Spirits Competition for their Rifters Original Dry and Quartz gins.
Mr Bourke says their stoked with the wins.
"We're just a little distillery in Central Otago, relatively new to the gin world and still distilling in our shed. While we take a lot of care to create a world-class gin, we can't quite believe winning international awards."
It's not the first time Rifters has attracted acclaim on the world stage – they won gold and silver medals at the San Francisco World Spirits Competition last year.
"Winning these competitions is huge. It means we can be confident Rifters is up there with the best gins in the world and we're able to begin building an international reputation."
The London Spirits Competition seeks to single out spirit brands that consumers really want to buy and have a clear market value for trade buyers.
Next in the pair's sights is the 2022 San Francisco World Spirits Competition where they hope to have the same success as last year.
"San Francisco is the largest competition of its kind in the world – anyone who is anyone in the spirit world knows about it. The judging panel is among the most respected and experienced experts in the spirits industry."
Mr Bourke says the Quartz Gin that won gold last year is basically Central Otago in a bottle.
"We forage the botanicals from the property so it features genuinely local flavours including wild thyme, elderberry and manuka. Our water supply comes from the lakes and rivers of the Southern Alps so it's a great, fresh drop."
Flavours change seasonally although it's the same ingredients. The Rifters team picked their botanicals in spring so the ingredients have more floral notes that contribute to an enhanced freshness in this batch.
"Although there is that slight seasonal change. We are always doing our best for consistency," says Mr Bourke.
Main image: Hamish Bourke and Stuart Clark make their internationally-acclaimed gin from a purpose-built shed in Arrowtown.


---