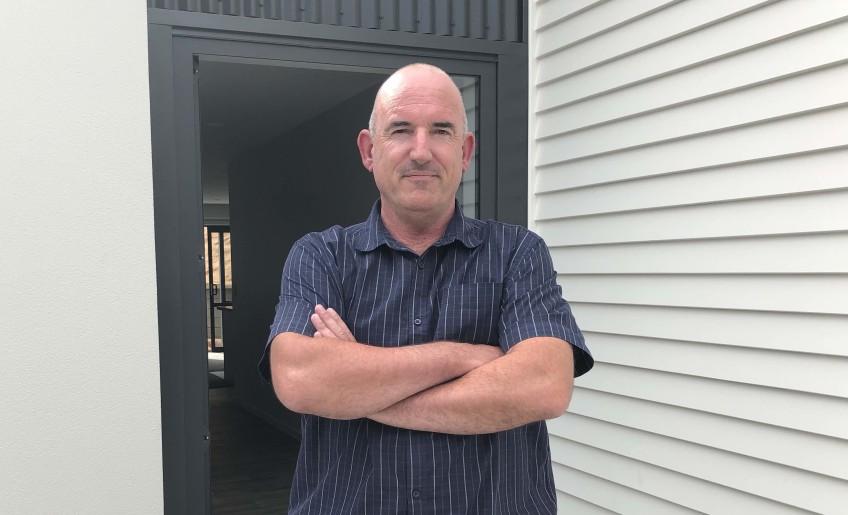 A bright new dawn for Q'town affordable housing
---
Steve Temple, a Wakatipu High School English teacher, created a bit of housing history today when he got the keys to an entirely new type of house. He will own the house, but not the land.
The novel ownership idea came out of Mayor Jim Boult's Housing Task Force, with some help from SBS Bank who are providing mortgages on the new houses, secured by the Queenstown Lakes Community Housing Trust's ownership of the land.
The concept effectively cuts the cost of the property in half - from around $750,000 to an average of closer to $350,000. The land comes from property developers who now are required to contribute 10% of sections from each project to the Trust.
The aim is to build around 1,000 of these houses over the next ten years and today's batch of six were the first to become a reality.
The idea is strong enough to become a national template but housing experts, and the Government, will be waiting to see how the project unfolds in Queenstown.
The Trust will also build some houses that will be rented at an affordable level.
But it's the house/land separation model, dubbed Secure Home, that is attracting all of the attention. There are currently 600 families on the Housing Trust waiting list.
The legal structure has been locked in to prevent any property speculation and the new owners have the benefit of a 100 year lease on the land. When the buyers do sell, they get to realise an increase in the value of the house which is tracked to inflation.
Crux spoke with the Trust's Julie Scott about the new scheme and the effect it will have on the local housing market.
Main Image: Trust house buyer Steve Temple outside his new property this afternoon.


---