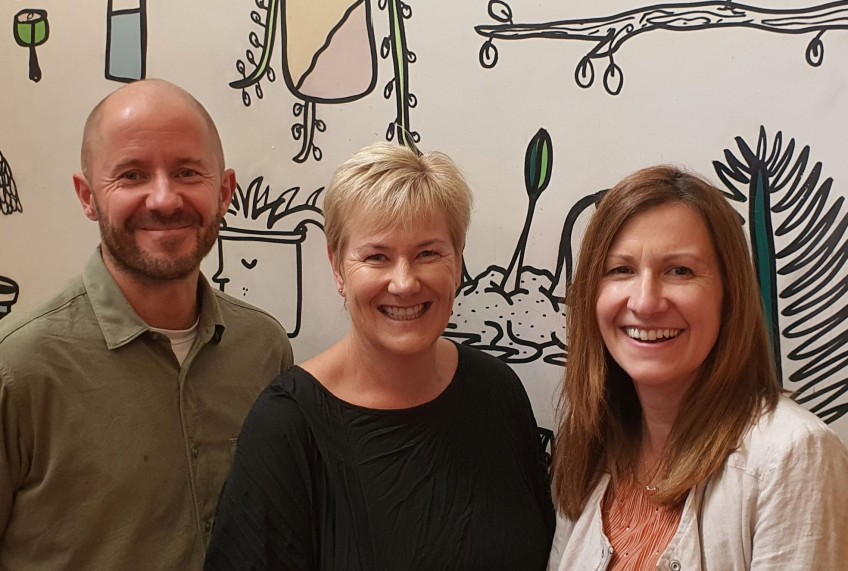 $40,000 grant for improved mental health services
Apr 14, 2021
---
From the Southern Wellbeing Trust:
More people in the Queenstown Lakes community will have access to free mental health education thanks to a $40,000 funding grant from the Central Lakes Trust.
The grant has been awarded to the Southern Wellbeing Trust, a new Queenstown-based charitable trust which is working to empower local and southern community members to protect and enhance their mental health and wellbeing.
The Trust was co-founded in September 2020 by GP Dr Tim Rigg and Anna Dorsey, a health communications specialist who has most recently worked for the Ministry of Health. Both Queenstown residents, Tim and Anna felt compelled to set up the Trust after seeing how the impact of COVID-19 was adding pressure to local health and social services.
"We could see first-hand how big a challenge this was going to be for our communities. Not just the risk to our physical health but the far-reaching and ongoing threat to people's mental health and wellbeing," says Anna Dorsey.
Since then, the three trustees (Tim, Anna and Ashley Light) and a team of volunteers have been working hard to develop innovative strategies which will help prevent mental illness and promote good health within the Queenstown Lakes communities.
Their approach is to collaborate with local agencies, the community and providers to ensure their work is driven by local needs and voices. This included supporting the recent Wakatipu Mental Health Community Forum, the findings of which are being used to inform their approach.
"Prevention is at the heart of what we do," explains Anna. "If we can help our population to stay well - and there are lots of ways we can do that - then everyone benefits."
The Trust's first priority is to raise mental health literacy, particularly among the communities who have been hardest hit in the last 12 months. A pilot project is already underway to bring an evidence-based, established mental health education programme into the community. From April, the pilot will upskill local non-clinical facilitators from these communities so that they can deliver mental health education workshops to their peers.
The $40,000 grant from the Central Lakes Trust will help ensure that the pilot can run for a full 12 months. It will also mean that more local people will increase their understanding of mental health, learn how to protect it, understand the signs and symptoms of mental illness and learn what to do when they're worried about someone.
Central Lakes Trust chief executive, Susan Finlay says "The COVID-19 pandemic has had unprecedented impacts on the social and economic wellbeing of our residents, particularly in Queenstown Lakes. Supporting our communities to be better equipped to navigate the challenges of the post COVID landscape, has been a focus for Central Lakes Trust over the past year.
The Southern Wellbeing Trust's mental health literacy programme will be delivered by your peers, those in your community who understand the real challenges you face, people you can relate to. We look forward to following its progress as it rolls out, initially in the Queenstown Lakes, but hopefully in time to our wider region."
The Southern Wellbeing Trust has also recently secured funding from other organisations including the Lottery Community and Lottery Covid-19 Community Wellbeing Fund, the Wakatipu Community Foundation's Greatest Needs Fund and the Ministry of Social Development.
For more information about the Trust visit www.southernwellbeingtrust.org.
Main image: Dr Tim Rigg (Southern Wellbeing Trust Co-founder), Susan Finlay (CEO of the Central Lakes Trust) and Anna Dorsey (Southern Wellbeing Trust Co-founder).


---