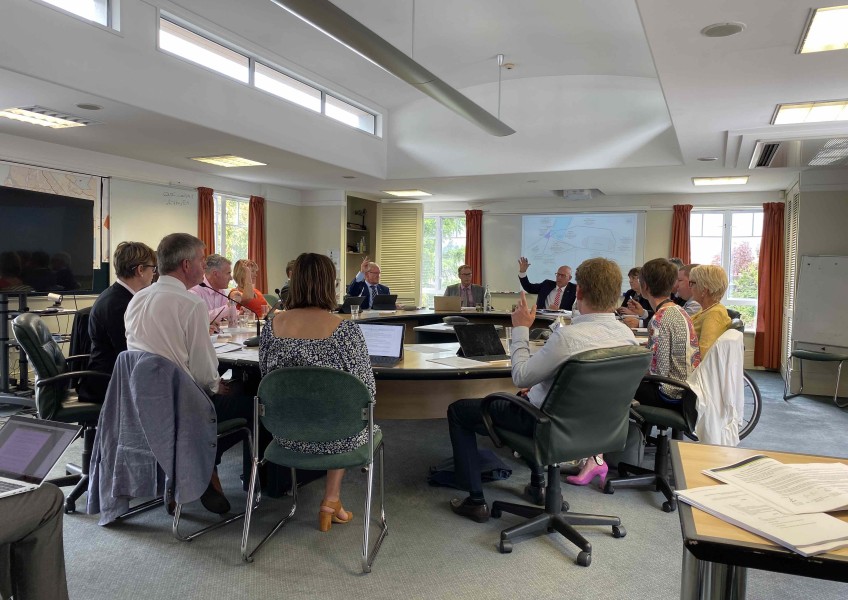 Two years after ZQN7: QLDC hires consultants to write procurement strategy
---
Analysis
It's almost exactly two years since Queenstown Lakes District Council CEO Mike Theelen admitted to Mayor Jim Boult council staff had not been following the council's procurement policy and guidelines. It was a multimillion-dollar issue that brought the council's integrity into question and even threatened to bring day to day operations to a standstill.
The admission followed a full year of QLDC denials to Crux about the practice and resulted in a fairly severe report from the Office of the Auditor General.
To be clear it is the procurement policy that governs how more than $100 million of public money is spent each year. The policy is supposed to deliver transparency, trust, value for money and accountability to the ratepayer.
However, everything was sort of brushed under the carpet as the Auditor General ruled that the QLDC was in the process of fixing the problem, so everything was OK.
Now Crux has discovered that things appear far from fixed.
Last year (August 2022) the council put out a call on the GETS government bidding system for someone to help them write a procurement strategy for all of the QLDC.
The contract has gone to international procurement consultants called ArcBlue. In 2021, Crux reported that the QLDC had paid ArcBlue $361,197 to come up with a procurement strategy for a local Three Waters project.
Crux has asked the QLDC why with a chief financial officer on board with more than 20 years at the council and one of the largest staff to population ratios in the region they could not come up with their own procurement strategy. Crux has also asked why after our 2020 investigation, and criticism from the Auditor General, in 2021 it has taken two years just to make the decision to hire some consultants to fix a serious problem.
Here's the QLDC's full reply:
"QLDC operates like any other organisation by employing consultants with specialist expertise as required to complement the skills and capacity of its employees. This is done on a case-by-case basis in line with our procurement policy.
"The appointment of ArcBlue will help Council continue to enhance the procurement of goods and services across its work programme to achieve best value on behalf of ratepayers.
"The background and rationale for this is clearly outlined in the RFP information on GETS. We expect the total contract value for ArcBlue to complete this work will be less than $100,000.
"We have previously responded to your general queries about Council's procurement procedures and how these have been, and continue to be, strengthened. The Auditor General's findings have been helpful in informing our work in this space."

---