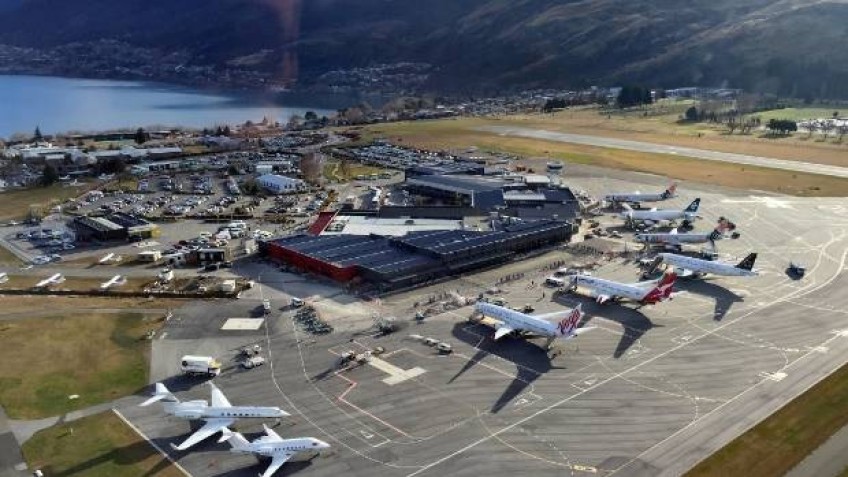 160,000 passengers through Queenstown airport in next month
Dec 13, 2021
---
From Queenstown Airport:
Queenstown Airport is ready to handle 160,000 domestic passengers over the next month. Auckland flights start again from Wednesday 15 December.
By Wednesday it will have been 117 days without an Auckland flight and Queenstown Airport CEO Glen Sowry says he is thrilled to welcome planes and passengers back from up north.

"The day I started in my role as CEO there wasn't a single plane flying and while the Christchurch and Wellington services returned soon after and brought some welcome activity back, it's been a relatively quiet airport. Reconnecting with Auckland, our biggest domestic market, is definitely an important step in our region's recovery.

"From Wednesday we are expecting about three times as many daily flights compared to the last few months without Auckland flights."

Peak days will be 24 December with 46 flights scheduled to arrive and depart, and 2 January with 45 flights scheduled.

"About 160,000 passengers will travel through Queenstown Airport between 15 December and 14 January, including locals heading away for a break and visitors coming to enjoy this stunning part of the world.

"In the lead up to the busy festive season, we have taken a number of steps to ensure we are prepared with multiple layers of protection.

"We will be regularly screening our team using Rapid Antigen Testing over the summer after running a successful trial alongside 24 other businesses nationally.

"The elevated cleaning and hygiene protocols throughout the terminal will continue, focusing on high-touch surfaces and high-traffic zones.

"We are implementing a vaccination policy for our staff and contractors. COVID-19 vaccination rates across the whole airport campus are very high. The Queenstown Lakes District has done a phenomenal job with vaccination rates, which is key to keeping people safe as Kiwis travel over Summer."

With a busier airport, those travelling out of Queenstown are encouraged to arrive at the airport at least 60 minutes prior to departures to allow plenty of time to check in and go through screening.

The airport is operating under the Orange setting of the 'traffic light' system and is following Ministry of Transport (MoT) guidelines specifically for airport terminals.

What Orange looks at Queenstown Airport:
Everyone entering the terminal needs to to sign in or scan in on the Covid Tracer app
Face coverings continue to be required in terminal and on flights for those aged 12 and over, except when eating or drinking
There are very specific rules for airports under the guidelines, so some of our operations may differ from other businesses you have seen - for example, airport food and beverage outlets are not required to check vaccine passports, however they may choose to
You are allowed to enter the terminal to farewell or meet and greet friends and family
You will not be required to show your vaccine passport to enter the terminal but some food and beverage and retail outlets may require it
Air New Zealand will require passengers to provide proof of vaccine or a negative test and they've got a smart way of linking your vaccine pass with their AirNZ app. They have a helpful video available here
The Manaia Lounge reopening for domestic travellers

The Manaia Lounge will be open for domestic passengers from 15 December. The lounge, which is normally available to international passengers only, will be open 9am – 5pm daily.

In the spirit of the holiday season the lounge is offering a special rate of $25 adult and $10 child (2yr-11yr) for those departing Queenstown between 15 December and 31 December. Vaccine passes will be required.

Manaia Lounge Manager Kellie Clarke says this is a one-off opportunity for those travelling domestically to enjoy the lounge before borders to Australia open back up.

"It's a great opportunity for those who haven't travelled in a while to treat themselves to a lounge experience before heading off on their summer holiday."

They will be offering a self-service selection of drinks (alcoholic and non-alcoholic) and snacks.


Additional Information:
Please see below table for scheduled flight numbers from Monday 13 December through to 16 January 2022 - correct as at 2pm Monday 13 December. This schedule is subject to change.


---