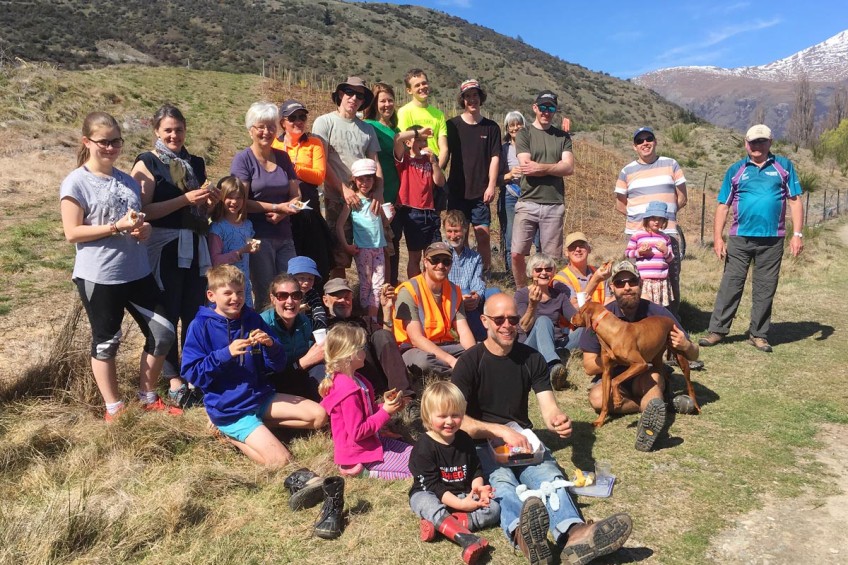 Whakatipu Reforestation Trust Celebrates 2022 Achievements
Mar 27, 2023
---
The Whakatipu Reforestation Trust, a charitable organisation dedicated to restoring native biodiversity, has released its 2022 Highlights & Achievements Report. The report showcases the remarkable accomplishments made possible by the unwavering dedication of the Trust's volunteer community and the generous support of sponsors and donors.
The Trust is built upon the passion and hard work of its numerous volunteers, who form the backbone of its operations. These individuals selflessly contribute their time and energy to plant trees, maintain the environment, and carry out the Trust's mission. The 2022 report highlights the collective achievements of this committed community, showcasing the difference they make in preserving the region's natural beauty.
As well as volunteer help, the Whakatipu Reforestation Trust relies on the goodwill and financial assistance of its sponsors and supporters. The Trust expresses its deepest gratitude to every business, family, and individual who contributed, acknowledging that every donation, large or small, has a significant impact on its reforestation efforts. The report pays special tribute to major sponsors while emphasising the importance of every contribution.
The Whakatipu Reforestation Trust aims to continue working collaboratively with its community of volunteers and supporters, restoring native biodiversity one tree at a time. By celebrating its 2022 achievements, the Trust highlights the power of collective action in preserving and enriching the environment for future generations.
Main image (Supplied): The Whakatipu Reforestation Trust relies on the hard work and passion of its volunteers.

---