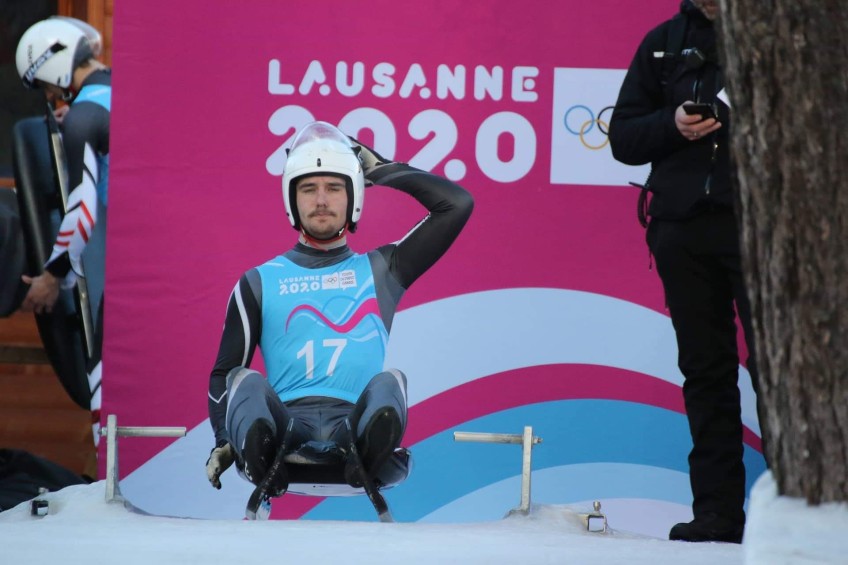 Wānaka's luge trailblazer gears up for world champs
Nov 08, 2023
---
Athletes from across the globe will take on the challenging Lillehammer olympic course in February at the 2024 Luge Junior World Championships in Norway, and a local Kiwi will be there – one of only two luge athletes from the Southern hemisphere.
Originally from Ranfurly, now a Wānaka local and currently studying in Dunedin, Hunter Burke is no stranger to the rigours of international competition; he achieved a creditable 18th place in the 2020 Winter Youth Olympic Games in St Moritz, Switzerland. He is also a two-time New Zealand Mens' champion.
Not content with just the one winter pursuit, he is also a rising star in the sport of curling, and was a member of the team that clinched the New Zealand Junior Curling Title.
His skill and achievements in both luge and curling have earned him the opportunity to represent New Zealand in two consecutive Junior World Championships.
In an extraordinary demonstration of commitment, Hunter will transition from the New Zealand Junior Curling Championships in Finland to the Luge Junior World Championships in Norway. This demanding schedule includes a comprehensive build-up programme designed by the International Luge Federation (FIL) and the New Zealand Olympic Luge Association.
Hunter's itinerary lists rigorous training sessions in Europe with FIL coaches, interspersed with multiple race weeks in Austria, Germany, and Switzerland. It all culminates in Lillehammer, where he will compete at the Luge Junior World Championship.
It's an impressive list of achievements, a hugely demanding schedule in the world spotlight, and no small undertaking for this talented and driven 20 year old.
Reflecting on his journey, Hunter acknowledges the pivotal role played by Geoff Balme, the president of the NZ Olympic Luge Association.
"There's no artificial luge tracks in the Southern hemisphere. Geoff took a gamble on me and got me there," Hunter reveals, expressing his gratitude for the opportunity offered to a teenager that has now brought him to the world stage.
Hunter story is not just about personal achievement; it's a testament to the unyielding spirit of our young athletes who break barriers and inspire others.
Getting him there is also testament to a supportive family, backed by a community who gladly take part in fundraising efforts. Hunter's family hopes a quiz night to be held in Luggate on November 25 will raise enough money to make up the $10,000 needed to enable Hunter to compete. The total raised currently stands at $5,016, so the call is out for everyone to pitch in, buy tickets and have a fun night.
For more details, see the Hunter Burke – NZ Luge Facebook page or email [email protected] - let's get Hunter to the world champs!
Main image (Facebook/Hunter Burke - NZ Luge): Local 20-year-old luge star Hunter Burke.


---