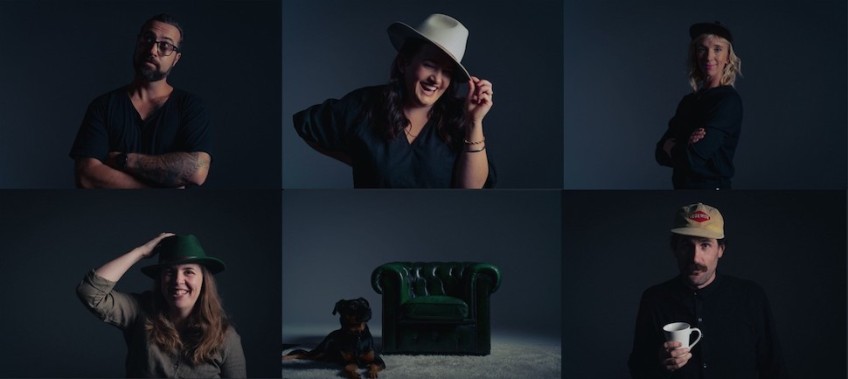 Wānaka based indie production company finds its new vibe
May 02, 2023
---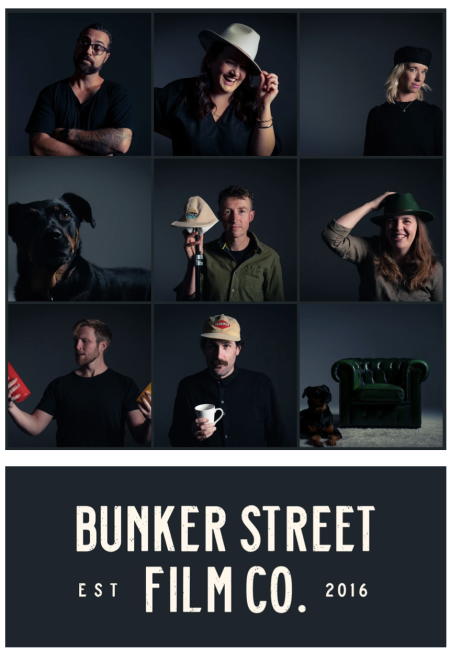 Bunker Street Film Co. officially launched this week as the new name and brand of Wānaka based production company The Film Crew.
This milestone is an exciting move for the The Film Crew team and has been on the cards for some time.
"We knew that our purpose had evolved from what we set out to do in the early days as a local video production company, and that it was time for a new direction and a new brand" says Joe Murdie, Managing Director and Lead Cinematographer of Bunker Street Film Co. and Bunker Street Studios.
Bunker Street partnered with the talented Britt Davies of Studio Waru for the creation of the prohibition-era inspired design and branding. Britt says, "It has been awesome to work with Erin and Joe on the realignment of their brand strategy and the visual identity".
She says "connecting brand to purpose, people to kaupapa, and hearts to narrative has been an exciting process to be a part of".
The Company's local studio, The Studio Space, will also be soon getting a brand refresh, and will be operating as Bunker Street Studios.
Opening the space two years ago during Covid times was a bit of a whirlwind but it has hosted a raft of projects, from casting sessions to workshops for newbies to the film industry, to film screenings and movie premieres, as well as product launches and of course many local film and photo shoots, with clients traveling from throughout the South Island to use the space.
"We are genuinely pumped on being a part of the local industry here," says Anna McConville, Production and Studio Manager, "whether this be through the studio and creating a space for like-minded people or collab-ing with others on projects. If it means more stories can be shared, then we're here for it".
Images (Supplied): Bunker Street Film Co.

---