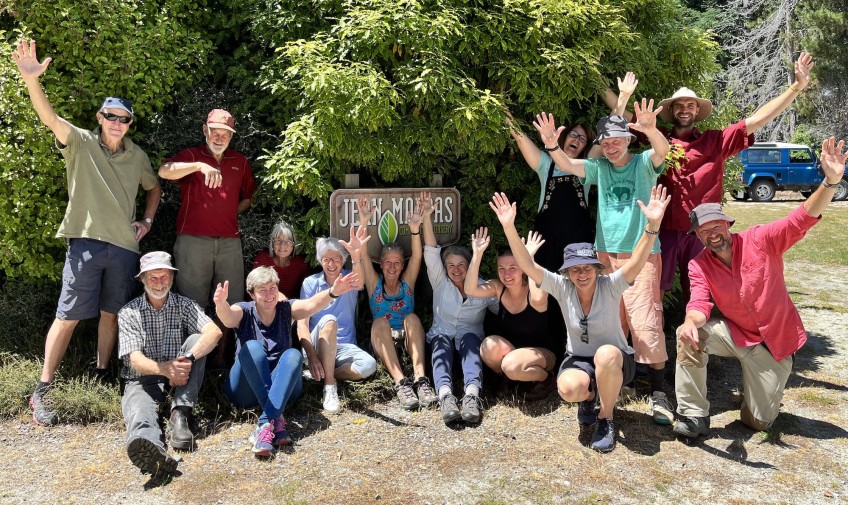 Volunteers vital for restoring native biodiversity of Whakatipu Basin
Feb 23, 2023
---
Nestled in Jardine Park, the Whakatipu Reforestation Trust's Jean Malpas Community Nursery was established in 2014 to grow native trees and shrubs for planting onto public land around the Whakatipu Basin.
The Whakatipu Reforestation Trust (WRT) Keystone sites are thriving, creating visual touchpoints of native regeneration and biodiversity restoration. The WRT sites are located along SH6 at Lake Hayes South, Peace Park in Frankton, Whitechapel Reserve in Arrow Junction, along the Queenstown Trail at Slope Hill and the Welcome Forest in Jardine Park.
The Trust's nursery operations rely on the generosity and hard work of volunteers, with volunteer sessions running every Wednesday morning between 9 am to 12 noon in the summer months, and 1 pm and 4 pm in the winter months.
Community members are invited to join volunteer nursery sessions, helping to grow native trees & shrubs. Absolutely everyone is welcome, and no gardening experience is needed, WRT's volunteer coordinator, Catherine, along with experienced volunteers are always on hand to demonstrate and guide new volunteers in the various tasks.
Volunteer sessions are a great way to make new friends while making a positive impact on restoring our native biodiversity and helping to mitigate climate change.
Every year the nursery grows over 10,000 native plants from eco-sourced seeds and cuttings, and over 70,000 trees & shrubs have been planted since 2014.
Another 10,000 plants are ready for planting in autumn and spring this year. Autumn community native planting days will be happening on Saturday mornings throughout April. Planting days are open to the entire community, with jobs for everyone, and not just tree planting.
Volunteers are needed to help with the morning tea, BBQ, distributing fertiliser and more. There is literally a job for everyone - young and old.
Around the perimeter of the nursery are beautifully established reference gardens that provide a great community resource for people wanting to learn which native plants grow in the district, and what they will look like once established. Many plants have information signs to help with species identification.
WRT are always on the lookout for new volunteers, and welcome community members to pop in on Wednesday mornings around 10 am for a cuppa and to meet the Nursery Volunteer Coordinator and amazing volunteers.
If you would like to learn more about getting involved with the WRT including volunteering at the nursery or planting days, visit the website here, or email [email protected]
Main image (Supplied): Whakatipu Reforestation Trust


---