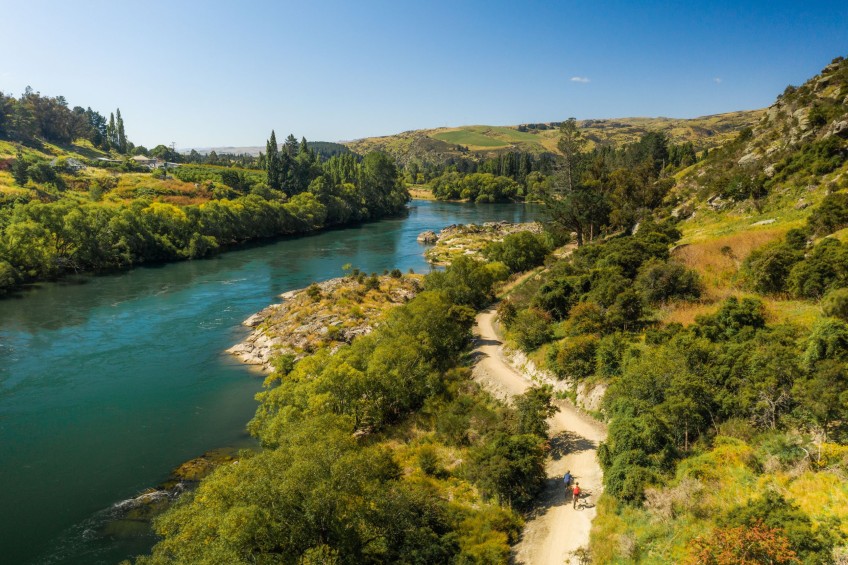 Sustainable Trails Conference coming to Central Otago
Jun 22, 2023
---
Central Otago Business Events has secured the hosting of the 2024 Sustainable Trails Conference in Cromwell to be held 18-24 March 2024.
The conference announcement last week served as the perfect lead-in to MEETINGS, the Business Events Industry Aotearoa tradeshow, which is on this week in Wellington's new convention centre, Tākina. The two-day event is New Zealand's major annual tradeshow and will host more than 240 Australasian buyers and 300 day buyers.
"At Meetings our team will showcase the diversity of Central Otago's unique venues, accommodation, activities, and experiences at 30 pre-scheduled appointments and a regional showcase," Andrea Lauder, Lead of Central Otago Business Events, said.
"It is key to connecting with professional conference organisers and event managers on a one-on-one basis so we can align our sector assets and regional strengths to attract the right business event."
It was very satisfying to inspire and build confidence to attract an event that "aligned with the attributes of our region whilst offering delegates a perfect balance of work and play in stunning Central Otago", Antz Longman, Head of Destination Tourism Central Otago, said.
"Securing the hosting of the Sustainable Trails Conference is a perfect example of attracting an important business event that aligns perfectly with our regional offering and gives an opportunity for our community and businesses to learn from the world's best, and of course tell our story of the world class trail network developed in our backyard by individuals, communities, and trail trusts."
The Sustainable Trails conference is organised by Tourism Recreation Conservation (TRC Tourism) in conjunction with World Trail. It is Australia and New Zealand's leading sustainable recreational trails event and was last held in New Zealand in 2019. It brings together a broad discipline of trail interests - trail users, designers, planners, land managers, volunteers, clubs and construction experts to share, connect and learn what is driving the trails industry. Attendees will hear from leading professionals on sustainable trail development, management, and marketing.
Geoff Marks, Otago Trails Marketing Executive said: "Hosting the Sustainable Trails Conference in Central Otago presents an invaluable opportunity to demonstrate how the region's network of trails has had a positive impact on our communities from both a social and economic perspective.
"For example, the Otago Trails now provide sustainable, year-round, employment opportunities as well as promoting a more sustainable form of tourism. The conference will also provide a fantastic forum to gain knowledge, collaborate, network, and contribute to the advancement of sustainable trail initiatives."
For more information visit:
To find out more about the BEIA Meetings Conference visit - https://www.meetings.co.nz/
To find out more about the Sustainable Trails Conference visit - https://trctourism.com/sustainable-trails-conference-2024/
To find out more about Central Otago Business Events - https://centralotagonz.com/business-events/
Main image (Supplied/Will Nelson): Clutha Gold Trail.


---