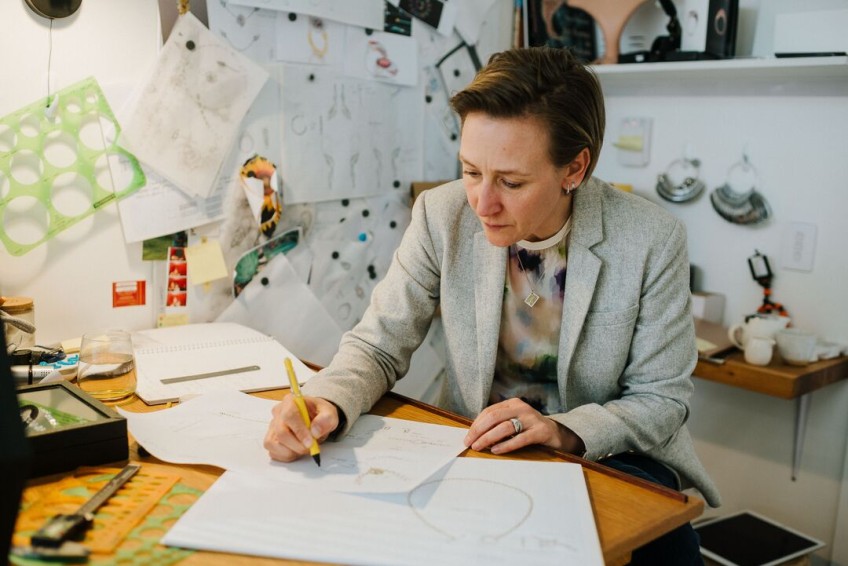 Queenstown Lakes beats Auckland to second spot on country's most creative places list
Nov 06, 2023
---
Queenstown Lakes District is again positioned as the second most creative city in the country, according to the recently released Infometrics Creativity Index.
This puts the district just behind Wellington, and ahead of Auckland.
The index measures the proportion of the workforce employed in the arts and creative sector.
In Queenstown Lakes employment rates in the sector jumped by 5.1 percent in 2022.
While Wellington has consistently secured top spot on the list, Queenstown Lakes and Auckland have long been vying for second place.
Queenstown Lakes has beaten Auckland to it now for two years on the run - in 2021 it had a score of 5.0, meaning five percent of its workforce worked in the sector, while in 2021 it increased to a score of 5.6.
The index defines the arts and creative sector sector as including a range of creative industries (for example, motion picture and video production, and performing arts operation) and occupations (for example, musician, architect).
"These results highlight the key contribution that the arts, culture and creativity sectors make to our local economy," Samantha Kirk, the chief operating officer of the Three Lakes Cultural Trust (TLCT) says.
"We've seen $69.5 million injected back into the district's economy from our homegrown world-class festivals in the past five years, and over 244,000 people through the doors of our cultural institutions in the last 15 months alone.
The Queenstown Lakes District has a rich cultural life, home to a vibrant ecosystem of creative practitioners, businesses, filmmakers, community culture and heritage organisations, galleries, festivals and events.
Gizelle Regan, the board chair of TLCT, says the sector has attracted significant and generous philanthropic support to date.
"We are now working with Queenstown Lakes District Council on the development of a ten-year community-led Creativity and Cultural Strategy, which will unlock the economic, social and cultural potential of this sector."
QLDC community partnerships manager Marie Day says the development of this strategy is a significant step in enriching the wellbeing and vibrancy of our district's community, along with diversifying our economy and enhancing visitor experience.
"With the right investment in people and resources, we can lay the foundations for the Queenstown Lakes District on its journey to become recognised not only for its natural wonders, but also as a place of cultural significance and exchange of music, dance, visual arts, theatre, and festivals that reflect our community values."
For more information about the development of the Queenstown Lakes District Creative and Cultural strategy click here.
Main image (Supplied/Andy Brown): Bespoke jeweller Alice Herald at work in her Wānaka studio.


---