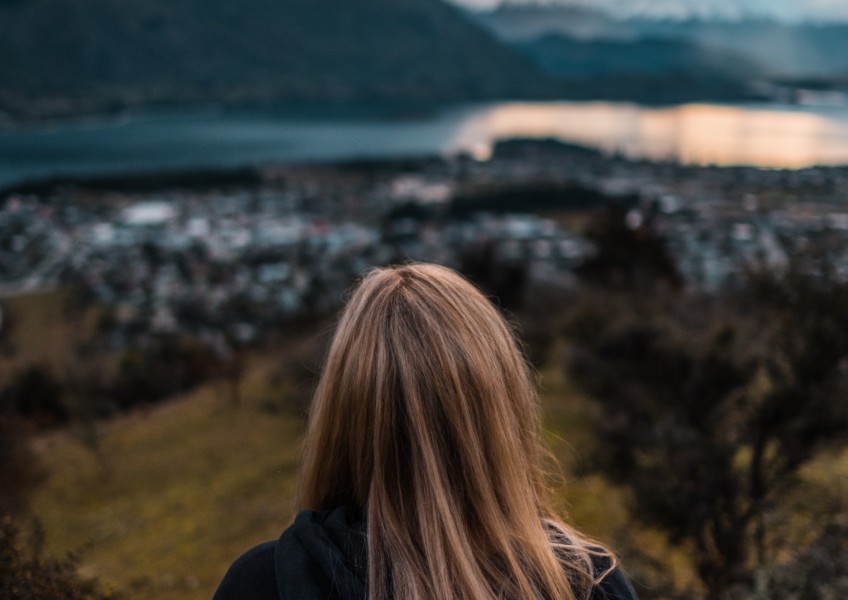 Public ownership of land on Mount Iron nears completion
by Queenstown Lakes District Council media release - Apr 26, 2023
---
100 hectares of land on Mount Iron and Little Mount Iron in Wānaka is one step closer to coming into public ownership, with fencing around the site near completion and settlement on the land purchase expected in early May 2023.
Queenstown Lakes District Council (QLDC) General Manager Community Services, Ken Bailey shared his excitement at the prospect of such a significant and cherished piece of Wānaka and the Upper Clutha becoming a reserve, forever.
"Mount Iron is a local landmark and much loved by the community for its popular walking tracks, wild and scenic nature, and the magnificent view from its summit," said Mr Bailey.
"With over 180,000 people scaling the existing tracks each year, Council's purchase of land on Mount Iron and Little Mount Iron is critical to protecting local recreation areas for residents, visitors, and future generations."
Mr Bailey added his thanks to current owners the Cleugh family and Allenby Farms Ltd for working with Council over the last 18 months to make this very special property a public reserve.
Settlement of the land purchase will proceed once fencing is complete. Land Information New Zealand (LINZ) will then be required to register and issue a new property title.
Mr Bailey added that Council planned to notify its intention to create a Reserve Management Plan for Mount Iron in June 2023, which would provide for and ensure the use, enjoyment, maintenance, protection, and preservation of the reserve.
"Creation of a Reserve Management Plan marks a critical step following settlement and will create an opportunity for the Upper Clutha community to share how it wants Mount Iron managed in the future," said Mr Bailey.
Mount Iron will continue to be able to be used as it always has been while work is underway to create the Reserve Management Plan. Walking tracks remain open, but no new developments will be allowed to the site until community feedback has been received and reviewed.
Mr Bailey acknowledged there was a range of different ideas for how the site could be used and what activities it might cater to, and he looked forward to hearing the views of locals and visitors at future community drop-in sessions.
Wānaka Upper Clutha Community Board Deputy Chair, Chris Hadfield was delighted with the progress made on securing the land on Mount Iron and Little Mount Iron, and encouraged the community to get involved in the Reserve Management Plan process when Council opened for feedback.
"This is a great opportunity for us to hear from people who cherish this location and to understand what it is about Mount Iron they love, what they want to see made available on the site, and what they want protected or maintained," said Mr Hadfield.
"We'll share more details on how our community can get involved in the creation of a Reserve Management Plan for the site soon, but in the meantime, I'm sure many locals and visitors will continue to enjoy the trek up Mount Iron and the wonderful views of Wānaka and beyond."
Plans are underway to organise an opening event for Mount Iron Recreation Reserve at the Allenby Place carpark entrance to the land, at a date to be confirmed in May 2023.
QLDC's application for management of a further 52.8 hectares of reserve land adjacent to the current purchase and currently governed by Department of Conservation Te Papa Atawhai (DOC) remains in progress.
Main image (Unsplash/Tim Marshall)

---