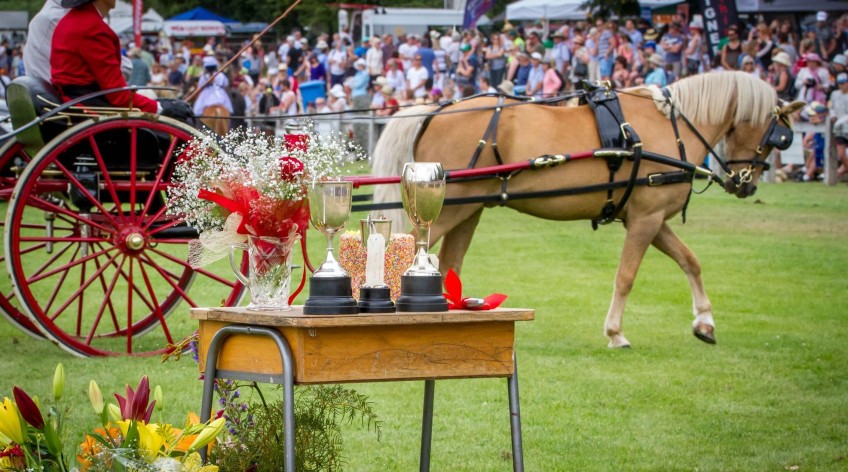 Lake Hayes A&P show adopts zero-waste target
Oct 30, 2023
---
The 108th Lake Hayes A&P Show will be held on January 13, blending traditional agricultural and pastoral events with family entertainment and a few modern twists.
The Queenstown Airport may have been announced as a Red Ribbon Sponsor, but one of its goals is to 'green' the event.

"The show is a long-standing event that reinforces community connections," Queenstown Airport partnerships and marketing Manager Vanessa Hartnell says.
"It offers something for everyone, young or old, and unifies rural and urban people. That's something we want to support."

The airport first became a sponsor to help the show become a zero-waste event and funded the DISHrupt service this year. DISHrupt is a Sustainable Queenstown project that provides reusable dishes, cups, and cutlery for use at events, reducing the need for single-use food packaging and cutlery.

A waste audit showed 55 percent less rubbish was sent to landfill after the 2023 show than in 2021. The aim is to reduce waste even more this summer.

"Supporting the A&P show to become waste-free is about ensuring the event continues to be enjoyed by our community for generations to come," Ms Hartnell says.

Lake County A&P Society President Kate Hamilton welcomes the increase in Queenstown Airport's sponsorship.

"The show is organised by a large team of volunteers, who do this for love of our community, so this partnership makes a really big difference. It's going to be a fabulous day, bringing town and country together for some old-fashioned fun."
Image: Supplied.


---