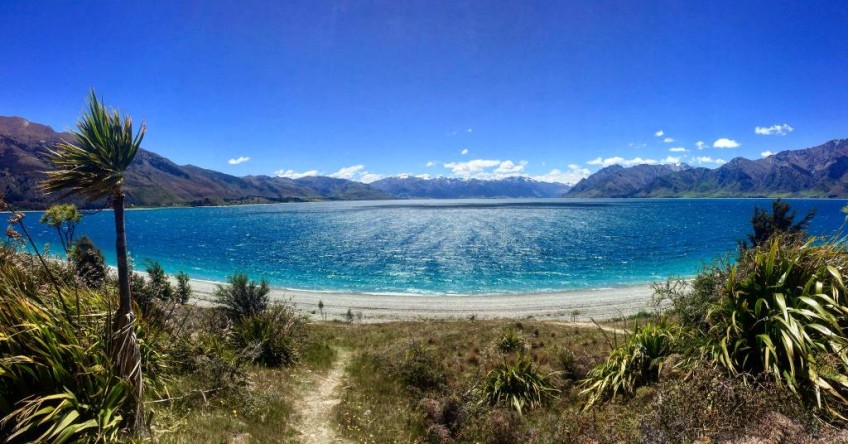 Fire restrictions for Otago Lakes until further notice
Mar 17, 2023
---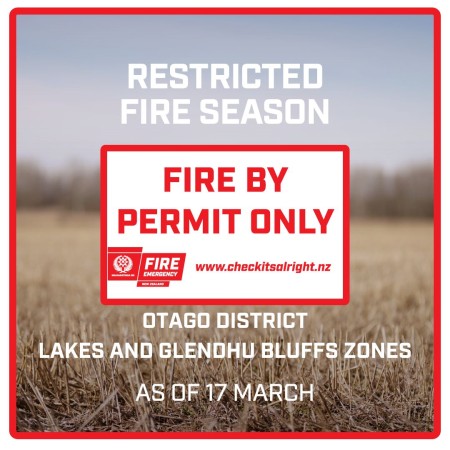 Fire and Emergency New Zealand has declared a restricted fire season for Otago Lakes and Glendhu Bluffs fire zones, from 8am Friday 17 March 2023 until further notice.
The Otago Lakes zone includes the areas around the towns of Wānaka, Lake Hāwea, Arrowtown, Frankton and Queenstown.
District Manager Phil Marsh said he appreciated the care that people who live in the district and visitors have taken regarding outdoor fires over the summer.
"We've been through an extremely high level of fire risk over the last few months and are incredibly lucky to have avoided a major fire event so far," Phil Marsh said.
"This is absolutely the result of effort the whole community has put in, complying with the prohibitions on open fires that Fire and Emergency set down late last year.
"Nobody wants the devastation to property and the environment that we've seen in previous fire events."
The fire risk has lowered following cooler weather, resulting in the change of season being relaxed from prohibited - a total ban on outdoor fires - to restricted, where outdoor fires require a fire permit from Fire and Emergency.
"Even with the recent rainfall, there is still a very real fire danger, and this can change by the hour," Phil Marsh said. "The area has been very dry for a long time, so it will take longer for moisture to get into vegetation and deeper soils. There's a lot of dry grass in the district that can still catch fire and spread, especially on hot, windy afternoons."
Phil Marsh noted that the Otago Lakes zone surrounds several special risk areas which are still in a prohibited fire season. These include Queenstown's 'red zone', and the islands on Whakatipu Waimāori (Lake Wakatipu) and Wānaka.
For more information about what you can and can't do in a restricted season, go to www.checkitsalright.nz
Main image (Crux / Nikki McKay): Lake Hawea


---