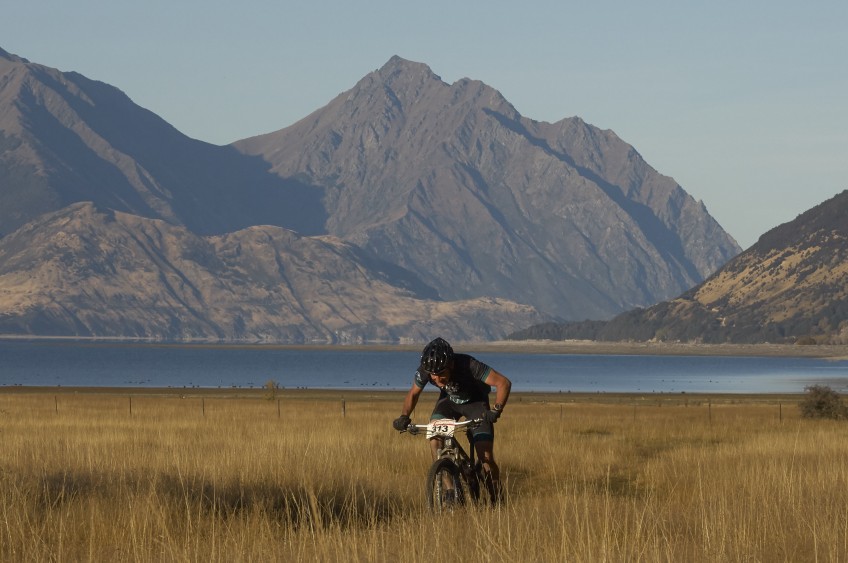 Epic mountain bike race returns bigger than ever
Feb 08, 2023
---
Covid's got in the way in recent years, but in 2023 Lake Hāwea's iconic mountain bike race event is back and more epic than ever.
The owners of the Contact Epic Mountain Bike Race have told the Crux Community Bulletin they're excited to bring back their event, which circumnavigates Lake Hāwea near Wānaka, with some fresh additions.
"Our two big changes for this year are a new e-bike friendly and fun participation event aimed at beginner to intermediate riders - This is the Dingle Burn Dash and is a 65-kilometre ride from Hāwea out to the Dingleburn Station and back," race director Aaron Nicholson says.
"Riders can enjoy the remote tea and scone pop-up cafe at the station for as long as they want, soak up the fantastic scenery, and watch the elite riders race through the station before heading back to the Hāwea township at their leisure."
The other change involves a significant shift to the traditional course - a 20-kilometre section of new single track is being utilised between Green Bush Hut and the Dingleburn Station that takes out quite a few hills on the back half of the full 125-kilomtere course.
The Contact Epic is an iconic New Zealand mountain bike race taking in some of the best scenery the country has to offer. It attracts 600 to 800 riders from all over New Zealand and Australia.
On the race day itinerary: New Zealand's first single-day, 100-mile (160-kilometre) race, plus 125-kilometre (the most popular event, circumnavigating the lake) and 95-kilometre courses.
The event has been running since 2008.

---