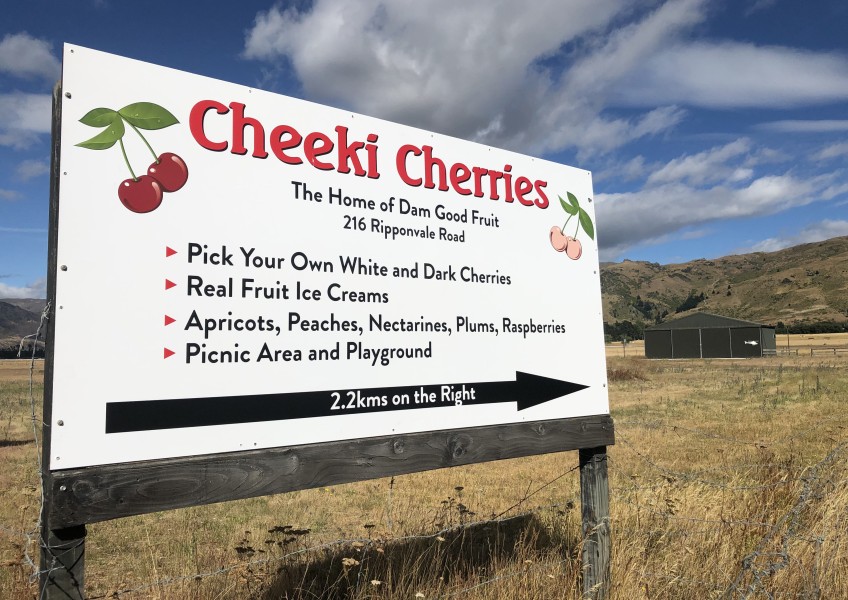 Cromwell orchard donates cherries to charity
---
A Cromwell cherry orchard is inviting locals to help it deliver export-grade cherries to Kiwis in need.
Cheeki Cherries on Ripponvale Road will on Sunday open its gates for its annual charity picking day.
But, this season, rather than the profits from the cherries sold going to a good cause the fruit itself will be donated.
Orchard owner Martin Milne and his team will box up the produce and ship it to Auckland, Wellington and Christchurch City Missions.
Mr Milne says the idea came after a chance encounter with Shannon, an Auckland City Mission chef, who visited the family-run, pick-your-own orchard these holidays.
"I asked him if he ever had cherries available, and he replied 'We couldn't afford that'."
So, after what's been a tough few years for many, Mr Milne came up with a plan to make sure this season's bumper crop of fruit is enjoyed by those who often go hungry.
"Sending cherries to the country's City Missions is a no-brainer, we just need the local community to get stuck-in to help pick the fruit from the trees."
Pickers can bring along a picnic to enjoy a family day out under the fruit trees, and there's children's play equipment and outdoor games on offer.
Wellington City Missioner Murray Edridge says cherries are a special fruit – a seasonal treat that plenty of Kiwis love - and he's grateful for the opportunity to offer them to people in his community.
"We can give people the enjoyment of what our country's orchards produce. So many of us take for that for granted.
"Our heartfelt thanks go out to the people who own the orchard and to the volunteers who are picking the fruit - for your generosity of both thought and action."
At the Wellington City Mission, the cherries will go on shelves in the Social Supermarket, a proper supermarket with a produce department that is a step away from food parcels, giving people in need the "dignity of choice".
The fruit will also fill up fruit bowls at three supported transitional housing facilities, where the Mission supports people experiencing homelessness, and in the organisation's community lounge, a safe spot for people fostering belonging and community.
Keen to pick for a good cause? Here's what you need to know:
Gates open 10am (there'll be an official welcome at 10.20am), Sunday, January 23, at 216 Ripponvale Road, Cromwell.
In keeping with New Zealand's Covid-19 Protection Framework, visitors will be required to present their My Vaccine Pass and scan Covid-tracer QR codes on entry.
Dogs are welcome but must be kept on a lead.
Main image (Photo Kim Bowden): Cromwell's Cheeki Cherries orchard is asking locals to pick cherries to send to Auckland, Wellington and Christchurch City Missions from 10am, Sunday, January 23.


---