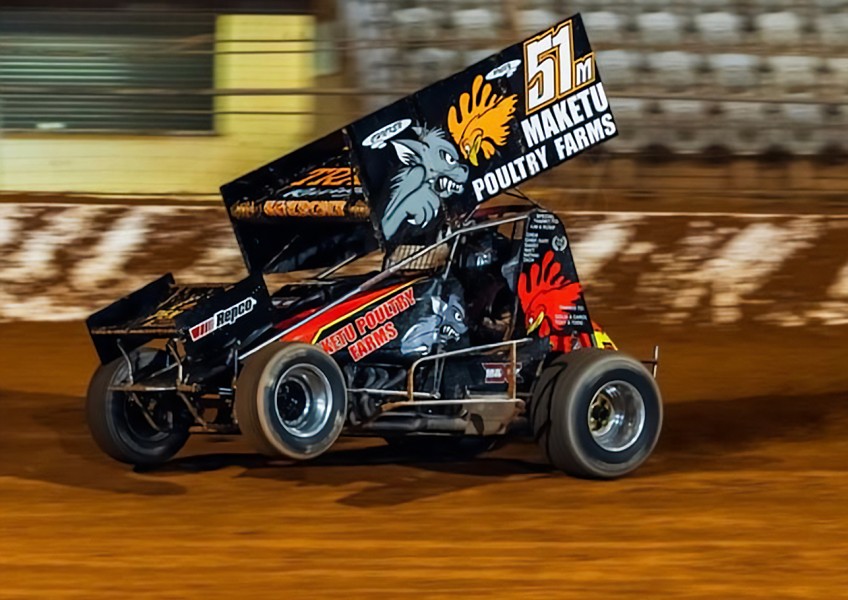 Central Otago battle of Sprintcar youth vs experience
Jan 24, 2023
---
Distinctive winged sprintcars, their drivers, crew, families, friends and fans are descending on Cromwell from all over New Zealand and from the USA. This weekend will be unmissable, as over thirty race drivers battle for the Grand Prix title as New Zealand's fastest.
Sporting wings front and rear, sprintcars are the world's fastest speedway cars. And the line-up for Cromwell reads like a 'Who's Who' of the sport. Spectators can expect to see cars achieve speeds in excess of 160kph on Saturday as drivers attempt out-manoeuvre each other, and conquer the unique Cromwell track.
Saturday's Grand Prix battle is made even more exciting with a new generation pushing through the more experienced drivers for a podium finish.
Rodney Woods 51M spoke to us during his ferry crossing across Cook Strait. A seasoned campaigner and previous 1NZ, Rodney has a stand-out racing career; no matter what a race throws up, he can come from behind to score the win.
This time, Rodney's son Cole is also racing. Cole has raced well this season, and the goal is for both father and son to be on the podium.
"We race to win, but there's a whole bunch of drivers that have the same ambition, and that's what makes it so great. We've got good form going into this race, I'll be happy with a Wood 1 and 2 – me at 1 and Cole at 2 of course!"
16-year-old sprintcar sensation from the USA, Joel Myers Jr showed his brilliance on the Cromwell track at New Year. Pipped at the post by Jonathan Allard in Ruapuna last weekend and relegated to 4th place, he's recouped and is back for vengeance.
"I've raced a lot with Jonathan back at home – he's definitely going to be tough to beat. But my aim always is to win."
Central Speedway club president Andy Erskine says Saturday is set to be a night of excitement. A night of the unknown where either youth or experience could emerge the winner.
"On Saturday people will see top sprintcar drivers in action. Come and support our local drivers who rank among the best, and our local community who make it happen right here in Cromwell. It'll be exciting racing."
Main image (supplied): Previous 1NZ Rodney Wood is here to race with son Cole, hoping for a Wood 1 and 2 podium finish.

---