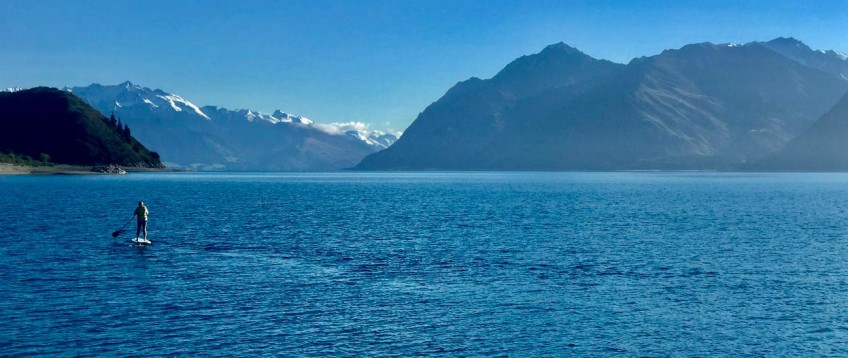 Old for new at lifejacket swaps for locals
Dec 12, 2022
---
Boaties and lake users have the chance again to ditch old lifejackets in favour of new at a good discount ahead of the busy summer season.
Coastguard's Old4New Lifejacket Upgrade Campaign is back, and it's coming to Queenstown, Cromwell and Hāwea as part of a nationwide trip.
Two Coastguard Old4New vans will be travelling the length of the country this summer to make sure kiwis have a fit-for-purpose lifejacket before heading out on the water.
"The main thing is that you walk away with the best lifejacket to suit your activity and help you get the most out of your time on the water, a Coastguard spokesperson says in a statement.
"If you don't have an old lifejacket to trade in but want to get set for summer with a new one, all lifejackets will be available at the normal retail price listed."
Eftpos and credit card transactions are available at Coastguard's Old4New van, which will be set up in Queenstown Lakes area between Christmas and New Year.
It will also visit Cromwell's Big Fruit carpark and the Lake Hāwea Community Centre, before heading to the West Coast.
You can find out more about the best lifejacket on Boatie's Best Mate.
Click here for FAQs and pricing details.
Main image: Stand-up paddle boarding on Lake Hawea


---