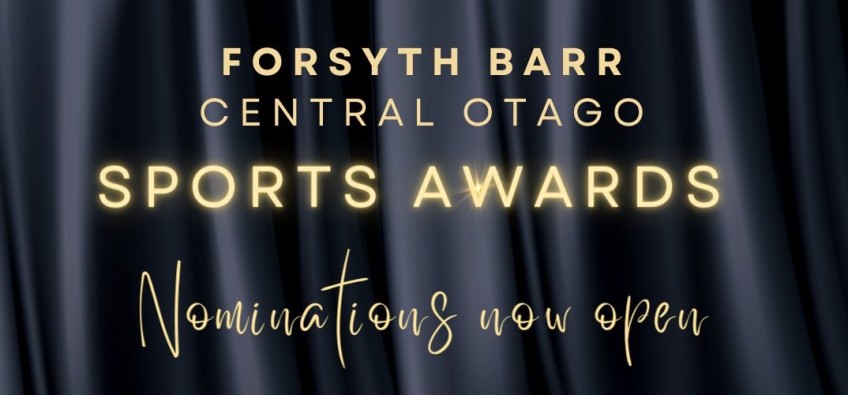 Nominations open for Central Otago Sports Awards
Apr 04, 2023
---
The Forsyth Barr Central Otago Sports Awards criteria and nomination form are out now on the Sport Otago website.
With snowsports enjoying a stella period of success the organisers have moved to ensure that all codes across Central Otago are acknowledged for their outstanding achievements.
This year instead of limiting the number of finalists to three, the number of finalists will reflect the quality of the performance. In this way athletes who have achieved significant results over the qualifying period will be acknowledged and invited to be part of the sporting celebration.
The awards took a significant step forward last year with more than 200 people attending. The function included a three-course meal, guest speaker and an array of Central Otago's finest sports people both past and present in attendance. This year Lewis Clareburt will be the celebrity guest speaker.
Lewis is the current Commonwealth men's champion for the 200-metre butterfly and 400-metre individual medley, having won both events at the 2022 Commonwealth Games.
The awards will again be held in Wanaka, on Friday, May 12, at the Lake Wanaka Centre.
Sport Central's Tiny Carruthers says the event's become a highlight of the sporting calendar, and the new format will ensure there is a broad range of talent from across the region represented.
"If we think about some of the results this year from curling to cricket, swimming, athletics, kayak, mountain bike and multi-sport, there are a multitude of remarkable achievements across our diverse sporting landscape - we need to acknowledge and celebrate these. This is the prefect forum to do this.
"The teams category should be hotly contested, also, with the tiniest of towns producing a fine bowls teams to the powerhouse rowing clubs who battle for supremacy," Tiny says.
Tickets will go on sale via the Sport Otago website in the coming weeks. In the meantime if there is a sporting hero in your home patch, get your nominations in. Nominations close April 13.

---