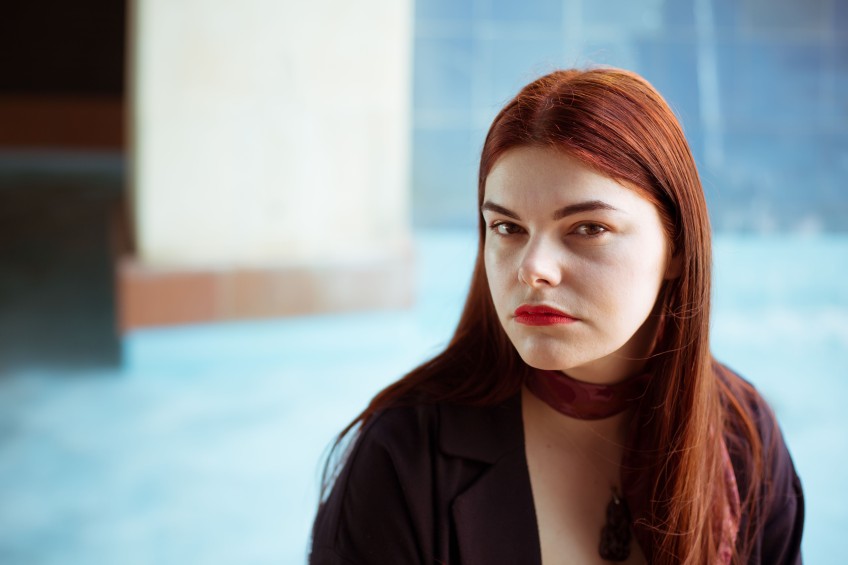 Big-name Kiwi writers secured for Queenstown festival
Aug 10, 2022
---
Two authors judged New Zealand's best in this year's New Zealand Ockham awards will be in town for this year's Queenstown Writers Festival.
Wellington writer Whiti Hereaka won the supreme prize for fiction for her novel Kurangaituku, an epic retelling of Māori mythology, and Rebecca K Reilly won the prize for best first book of fiction, with Greta & Valdin.
The authors are among a large group of top Kiwi writers sharing their works and thoughts during the festival between November 11 and 13, at Queenstown's new arts and culture space Te Atamira.
Chairperson Tanya Surrey says the festival team is thrilled to be bringing these talented writers to Queenstown.
"This year's line-up will offer creative and enlightening conversations for our audiences," she says.
Other writers include broadcaster Noelle McCarthy, who will be discussing her memoir Grand: Becoming My Mother's Daughter with radio personality Marcus Lush; the internationally acclaimed Kate de Goldi with her new novel Eddy Eddy; and Christine Leunens, the author of Caging Skies, which was made into Taika Waititi's film Jojo Rabbit, who will talk about her new novel Amber's Wake.
Former NZ Herald editor and investigative journalist Stephen Davis will discuss his books, including Operation Trojan Horse about the role of the British government in 400 innocent airline passengers becoming human shields in the Iraq War of 1990.
He will also present a two-hour workshop on disinformation and misinformation, with case studies to illustrate how we are misinformed and how to avoid it.
The full programme will be announced on September 1 on the Queenstown Writers Festival website and will include more writers, workshops, poetry and book launches.
Get to know the writers:
Whiti Hereaka
Whiti Hereaka (Ngāti Tūharetoa, Te Arawa) holds a Masters in Creative Writing (Scriptwriting) from the International Institute of Modern Letters, Victoria University and is a trustee of the Māori Literature Trust. She is a novelist, barrister and solicitor and has won several awards for her scriptwriting and young adult novels Bugs and Legacy. She has held residencies at the Michael King Writers Centre and the University of Iowa.
Kurangaituku, is described as a contemporary retelling of the traditional Te Arawa story Hatupatu and the Bird-Woman, told from the perspective of the 'monster' Kurangaituku. Ockham fiction category convener of judges Rob Kidd said it was "an extraordinary novel, unashamedly literary and utterly innovative." It was "poetic, intense, clever and sexy as hell. It's also an important novel. A game changer," he said.
Rebecca K Reilly
The Ockham New Zealand Book Awards judges said Rebecca K. Reilly had created a modern classic with her first novel. "An Auckland book, a queer book, a Māori book, Greta & Valdin is equal parts wit and heart, with flawless dialogue and a diverse cast of memorable characters. A thoroughly enjoyable and undeniably clever book, Greta & Valdin sat comfortably alongside the novels by more experienced writers that made up the Jann Medlicott Acorn Prize for Fiction shortlist," they said.
Noelle McCarthy
Noelle McCarthy is an award-winning writer and broadcaster. Buck Rabbit, her first foray into non-fiction, won the Short Memoir section of the Fish Publishing International Writing competition in 2020. Since 2017, she and her husband John Daniell have been making critically acclaimed podcasts as Bird of Paradise Productions. She has written columns, reviews, first-person essays and features for a wide range of media in New Zealand including Metro, The NZ Herald and Newsroom. In Ireland, she's provided commentary for radio and written for The Irish Times, The Independent and The Irish Examiner. With nearly twenty years' experience in radio, she is a go-to host at writer's festivals and has interviewed some of the world's most famous and well-respected storytellers, from Eleanor Catton to Marlon James, Margaret Atwood and James Cameron. She lives in the New Zealand countryside with her husband and their daughter, and she misses Irish chocolate.
Kate de Goldi
Kate De Goldi has published a range of short stories, collections and novels for adults and children. Her novel The 10pm Question (2008) was published to critical acclaim in New Zealand and overseas, quickly becoming an iconic piece of New Zealand literature.
Eddy Eddy is the story of orphan Eddy Smallbone who is grappling with identity, love, loss, and religion two years after he blew up his school life and the earthquakes felled his city. Home life is maddening. His pet-minding job is expanding in peculiar directions. And now the past and the future have come calling – in unexpected form. As Eddy navigates his way through the Christchurch suburbs to Christmas, juggling competing responsibilities and an increasingly noisy interior world, he moves closer and closer to an overdue personal reckoning.
Christine Leunens
Christine Leunens is the author of: Primordial Soup, described by The Sunday Times as 'a remarkable debut novel'; A Can of Sunshine, selected as one of the Best Books of the Year 2013 by the New Zealand Herald, Caging Skies the Prix Médicis-nominated book, which was adapted into the Academy Award-winning movie Jojo Rabbit directed by Taika Waititi and In Amber's Wake. The film adaptation of her latest book In Amber's Wake, whose screenplay Christine penned, is currently being made into a motion picture, by the producer of the Academy Award-winning Thelma & Louise.
Stephen Davis
For three decades as an investigative reporter in TV, magazines and newspapers and as a leading journalism educator, Stephen Davis has been on the frontlines of journalism, trying to uphold the ideals of the fourth estate, and to inspire his students to do the same.
A former editor of the NZ Herald he has worked for The Sunday Times in London and Los Angeles, been a war and foreign correspondent, a TV producer for 60 minutes and 20/20, a newspaper editor, a documentary film maker for the BBC and Discovery and has taught journalism to thousands of students all over the world.
From the rainforests of Brazil to the icy wastes of Antarctica, and across the globe Davis has sought out the truth encountering lying politicians and corporate conmen, spies and special forces soldiers, secret policemen and scared scientists along the way. Among those who have tried to persuade him from reporting his stories are men with Kalashnikovs, government lawyers, corporate PRs in fancy suits, senior police officers, billionaires, and newspaper owners.
Main image (Supplied/Ebony Lamb): Writer Rebecca K Reilly, who won this year's New Zealand Ockham prize for best first book of fiction with Greta & Valdin.


---