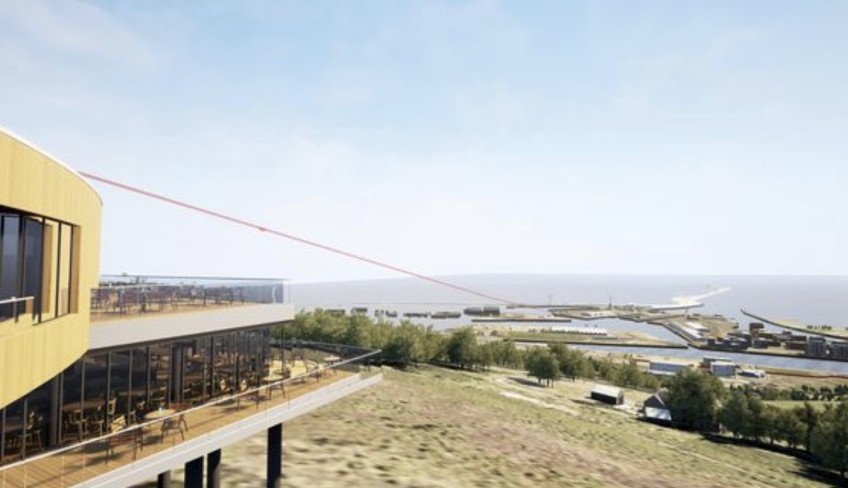 Skyline's bold global expansion plans
---
This profile of Skyline Enterprise's expansion plans is produced as part of the Crux partnership with the NBR.
Queenstown's Skyline Enterprises has always been a smart company. It was back in the early 1960's that pioneering investors, some cutting down trees themselves, built the gondola above the town centre.
Now around half of all Queenstown visitors hand over their dollars to take the trip up to that iconic view of the Remarkables – that's well over 17 million people so far. At the top of the gondola there's a chairlift, a luge and a number of restaurant options. Skyline is currently planning to spend over $100 million increasing the capacity of the gondola, luge and the restaurant.
And it's that precise combination that Skyline is now exporting around the world in what may turn out to be one of the country's most efficient international business expansion plans. Earlier this year the company hit the billion-dollar market capitalisation mark.
Unlike Kiwi retailers who find overseas markets typically challenging and almost impossible to break into, the Skyline package has proved to travel surprisingly well. In many ways the management team is following in the footsteps of the Shotover Jet and A J Hackett who took jet boats and bungy jumping to the world.
Skyline CEO Geoff McDonald currently heads the company after working mainly in the healthcare sector. Most recently he was Vice President and General Manager of GlaxoSmithKline in Australia. But he's a New Zealander who found himself intrigued by the Skyline offering and he's now been in the hot seat for around eighteen months.
"I ended up here because I was looking to get into a smaller, more vibrant business environment. I'd loved where I was, but I just found in a large corporate machine it was just so difficult to get things done. There was a lot of bureaucracy and excessive process and control. Those things are important to a point, but I just felt, you know, there's got to be some more agile, exciting opportunities out there."
Skyline has worked out well for McDonald. Mark Quickfall had done a stint as Executive Chairman and was looking for someone strong enough to take the company on an international journey of expansion and experimentation – albeit cautious experimentation.
The company had already taken the gondola, restaurant and luge package to Singapore, Canada and South Korea but now McDonald's team is looking at a second Korean operation and a project in South Wales. The city of Swansea has been looking to build a formidable multi-attraction tourist strategy, with Skyline's gondola and luge package a central feature.
"We are perceived not as an engineering company, but as a New Zealand adventure tourism business, with all of the dynamic imagery that goes with that idea" explains Geoff McDonald. "We back that up with great project management, strong design work here in NZ and strong people skills in finding the right people to operate the business in each location."
The company has found UK planning laws to be tough but manageable. Increasingly though the company is finding the New Zealand planning regime under the Resource Management Act tough but not so easy to manage.
Skyline has an audacious plan to build a gondola, minus the luge and restaurant, up the Franz Josef glacier on the West Coast of the South Island. The plan is hard not to link with unsuccessful attempts to push a gondola link through towards Milford Sound from Queenstown that met a barrage of environmental opposition.
The Franz Josef gondola is likely to be seen as a test case for domestic "think big" tourist projects in the future. On many levels it makes total sense – less noise, less pollution and less cost to the tourist when compared to the helicopters that currently fly up the glacier in large numbers. Opponents though will doubtless question the wisdom of erecting multiple steel pylons in a National Park.
Bridget O'Connell is co-publisher of the Wanaka tourism industry subscription website Tourism Ticker. "Skyline have been clever so far in the way they have grown their business. They are well respected in the tourism industry. The Franz Josef plan makes sense in terms of the sheer number of tourists who travel to the West Coast. And they have got some support from the Department of Conservation, which is an important element in their favour."
One of the reasons that DOC likes the Skyline project is that it would take pressure off the walking tracks and car parks that currently serve the glacier. With the glaciers receding at a significant pace, a gondola would avoid the need for constant changes to, and damage from, car parks and walking tracks.
Skyline's McDonald denies though that the regulatory challenges of projects like the Franz Josef gondola are driving his company to do more overseas.
"Going off shore in search of bigger population centres is probably a bigger driver, more than anything else. Plus, I think taking the big kiwi idea offshore is a certainly a big motivator for us, for sure. But you know, I certainly agree that at times we wish it was a little easier to get things done in our own backyard."
Crux asked McDonald how often the gondola, luge and restaurant combination could be replicated overseas. Twenty, thirty, forty times?
"If we laid out everything we'd like to, you'd double or triple the company's size in 10 to 20 years. But the reality is that these projects are very long. These luge-gondola park projects have got a long development timeline on them and in a number of the locations that we have been trying, they may not make it to the end for whatever reason; they'll fall over. Look, I know we haven't actually got that exact growth number. I think we've got our vision and mission clear. It's all about taking the southern kiwi spirit, our sense of fun and adventure, offshore. We've now managed to get into Europe, after Canada and Asia. I think the opportunity is massive."
Main Image: An impression of the $140 million South Wales gondola project.


---