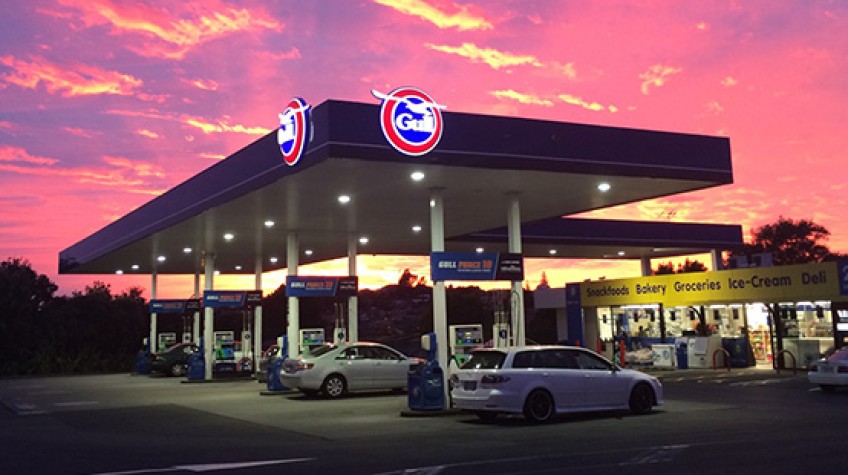 Let's invite Gull's competitive fuel to the Southern Lakes
---
Editorial.
In a disappointing response, the Commerce Commission has told Crux it is currently unable to address the issue of extremely high fuel prices in Queenstown and Wanaka.
The Government is currently in the process of giving the Commission more powers, but a Crux complaint to the Commerce Commission in September, highlighting what appears to be fuel price fixing, has resulted in a decision that is summed up by "insufficient evidence." The Commission says, in its decision on the Crux complaint:
"Based on the information available, it is not clear that the petrol stations in Queenstown have breached section 30 of the Commerce Act. In summary, we have no evidence at this stage that the Queenstown petrol stations are agreeing on prices. One of the requirements under Section 30 of the Commerce Act is there is an agreement between the parties that fixes, controls or maintains prices of relevant goods or services .That petrol stations are pricing the same or that price changes occur at similar times is not sufficient evidence of an agreement between the parties."
You can read the full Commerce Commission response to the Crux complaint here.
In the meantime Crux has learned that the petrol discounter Gull is looking at a presence in the South Island. Their current preference seems to be Christchurch but Crux has passed on to Gull the fact that the Caltex petrol station in Gorge Road is currently on the market for $3.9 million with an annual turnover of $16 million. Gull is investigating whether the site has an "open" fuel supply agreement that would allow Gull to sell discounted fuel from it's own supply chain.
Gull has also told Crux that it is keen to hear from anyone who has information about suitable petrol station sites in this part of the country.
So, the best course of action would be for Queenstown and Wanaka residents to show their support for Gull's open and competitive fuel business by inviting them here. In other words, we are committed to buying fairly-priced fuel from them if they make a decision to come here. In many ways it's a campaign that can't fail because whether Gull gets here sooner or later, their more expensive competitors will certainly receive a strong message from the community that we are not happy with the current business model, especially as there is no credible explanation for the high prices or the lack of competition between them.
Sign Our Gull Cheaper Petrol Petition Here.


---