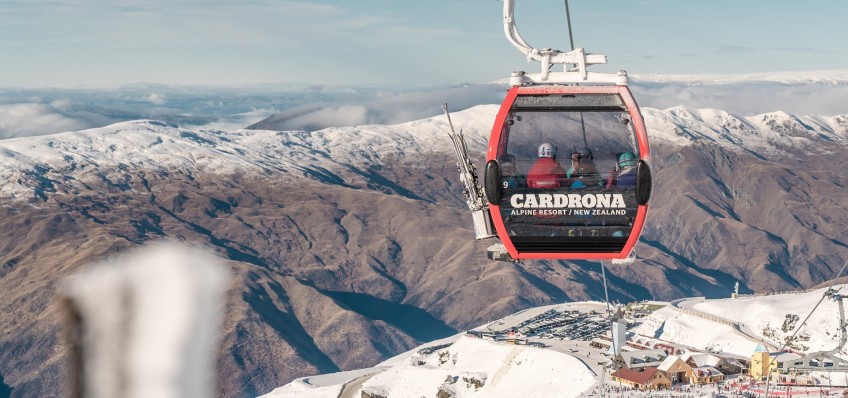 Cardrona ski area to more than double in size
---
Cardrona Alpine Resort is to more than double in size, making it the largest ski area in the country.
Cardrona, owned by tourism company Real Journeys, has partnered with Queenstown developer John Darby to create the Cardrona-Soho Ski Area.
The new area – the Soho Basin - is behind the existing Cardrona Alpine Resort.
"You're looking right at it as you ski down Queenstown Return," the company said today.
There's currently 345 hectares of skiable terrain at Cardrona. Soho Basin and some further developments on the Cardrona side will more than double the skiable terrain area to 900 hectares.
The new terrain is steep in places and gets "great snow", the company says.
While work on the new development has already been underway for three years, it will be another two before lifts start to be built in the Soho Basin.
Terrain work needs to be done along with safety planning, snowmaking, utilities and more dining options.
"We're really focused on preparing the Cardrona side for the increase in capacity that we know we'll need as soon as Soho goes live."
Cat skiing in the Soho Basin will continue while the work is undertaken.
The $10 million "Chondola", which replaced the McDougall's Quad in time for the 2017 ski season, was built in preparation for the Soho expansion.
The development would also improve summer recreational opportunities at the ski area, the company said.


---