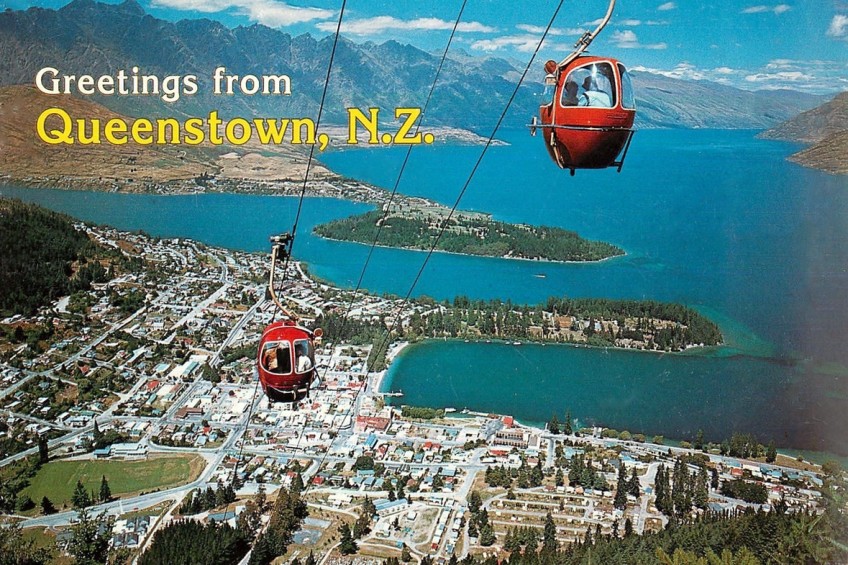 The way we were - retro Queenstown on film
Nov 24, 2018
---
This week for Crux, NZ On Screen's Zara Potts takes a look back at some of Queenstown Lakes on-screen history.
Queenstown has long been a favourite of directors and cinematographers with its stunning scenery that in many cases, deserves top billing or at least an award for best scene stealer.
There have been many films and television series shot around the area since celluloid was invented and it continues to be a favourite location even now.
In the 1970's Queenstown featured in an advertising campaign promoting New Zealand for New Zealanders. The ad targeted the elderly by encouraging seniors to take a look at the country with fresh eyes. Scenic wonder and relaxation is the focus, as a bus-borne group of elderly folk travel on a southern tiki tour. The Queenstown we see here is generations away (in both senses) from bungees, rafting and adventure tourism – in fact the most pulse-racing moment is a trip to the Skyline gondola.
Watch New Zealand is Yours – Oldies here:


---