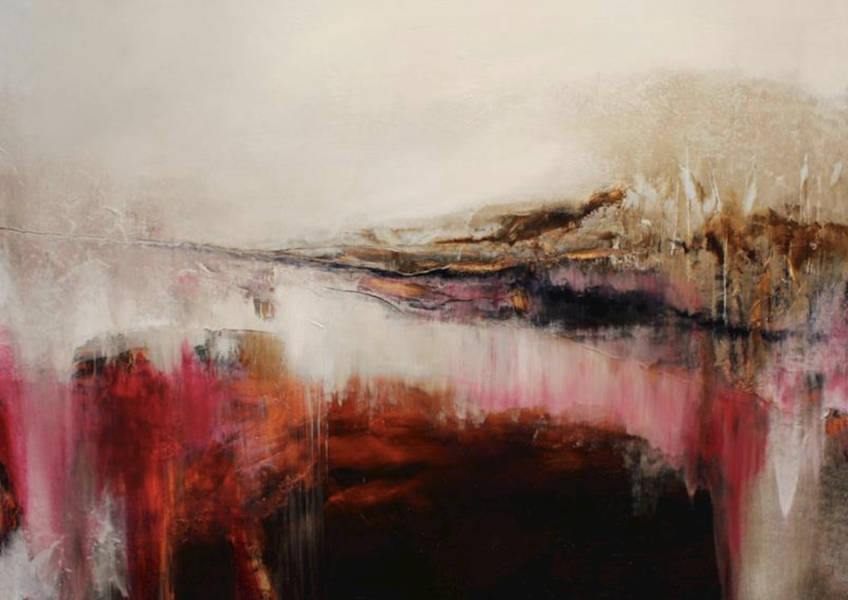 Local artist selected for London Art Biennial
Dec 10, 2018
---
For those in the know, the London Art Biennial is a big deal. It's a showcase of the best contemporary art the world has to offer - both established and emerging artists. Displayed in the Old Chelsea Town Hall, the exhibition attracts thousands of visitors. Selection is competitive and being invited to display a work of art is an achievement in itself. Local Wanaka artist Jane Kellehan has just had her work selected for the second time - in 2015 she received a special mention.
Wanaka-based, international award-winning artist, Jane Kellahan has been invited as the only New Zealand artist to represent New Zealand at the 2019 London Art Biennale in the United Kingdom.
Jane has a good chance of winning the top award at this Biennale. When she entered this competition for the first time in 2015, she received a 'Special Mention' with her work, 'The Great Escape'.
The concept of this thought-provoking, oil painting expressed a great urgency for all life to leave our planet because human's had completed destroyed it. A chimpanzee can be seen at the bottom right with its hand on its head in disbelief. A dying dog on its back with its teeth showing at bottom. A dead zebra and an eagle hitch-hiking on the back of a white swan. A lone elephant is left crying for help.
Jane recently won the 'Overall First Prize' at the Wanaka Art Society Exhibition and was a Judge at the Queenstown Arts Centre. She also recently exhibited her artwork at Rippon Hall, Wanaka whereby her purpose was to acknowledge and raise public awareness for Wanaka's courageous Land SAR Volunteers. Jane donated over $2500 to them.
In addition to the Biennale, Jane is one of 50 artists to exhibit her work at a group show at Gagliardi Gallery in London, later in 2019.
As Creative New Zealand do not provide funding for Biennales, Jane is currently seeking $3,500 to cover entry fee and the transportation of the artwork. She's not going herself, but her artwork does need to get over there. If you can help this local artist then visit and spread the word here.
***
Jane Kellahan Awards
2015 - Special Mention, London Biennale, United Kingdom
2011 - Third, Biennale of Chianciano, Italy
2009 - Winner, Cricket Art Prize, Australia
Read: Jane's struggle to find a suitable place to live in Wanaka.


---