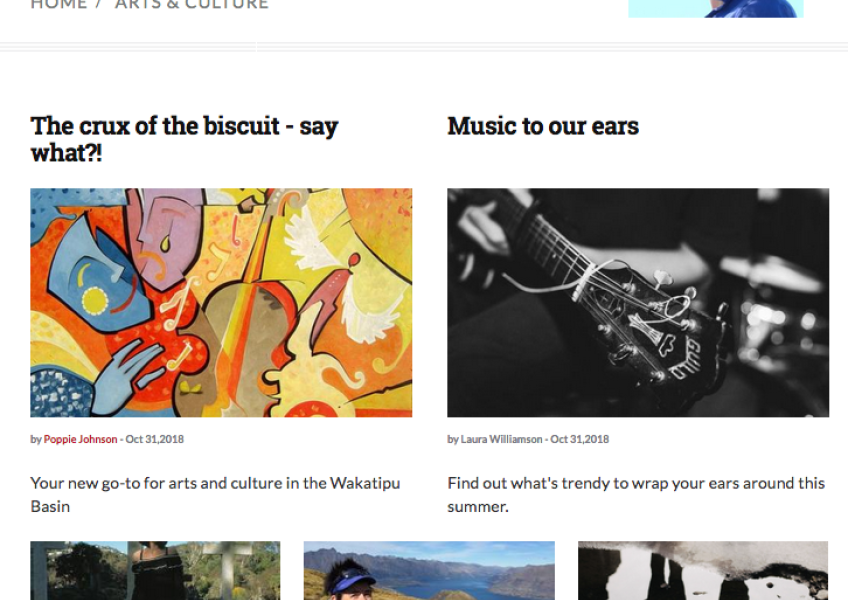 Crux welcomes Arts & Culture
---
Crux has grown up a little bit today with the launch of our new Arts & Culture section - edited by Poppie Johnson.
I've known Poppie for a few years and she is not only brimming with talent and enthusiasm, but has a real empathy with writing plus all the creative things that make life extra special.
Art and Culture defines us, therefore the Southern Lakes could not be in better shape. I suspect we have more creative talent here per capita than any other place in New Zealand. Sadly, this essential part of our community does not always get the support or attention it deserves. Crux Arts and Culture aims to fix that.
We'd love for Crux Arts & Culture to become the Hub for all things artistic in the district - to help publish projects, help connect funding with the arts, and increase awareness of just how fundamental it is for our community to embrace this part of our lives.
Please support Poppie and our new section with comments and sharing on social media. Offer to write something. Paint something. Photograph something. Do something - but please be part of it. It's important.
You can contact Poppie at any time on her Southern Community Media Trust email - [email protected]
Welcome!
Peter Newport
Managing Editor - Crux.


---