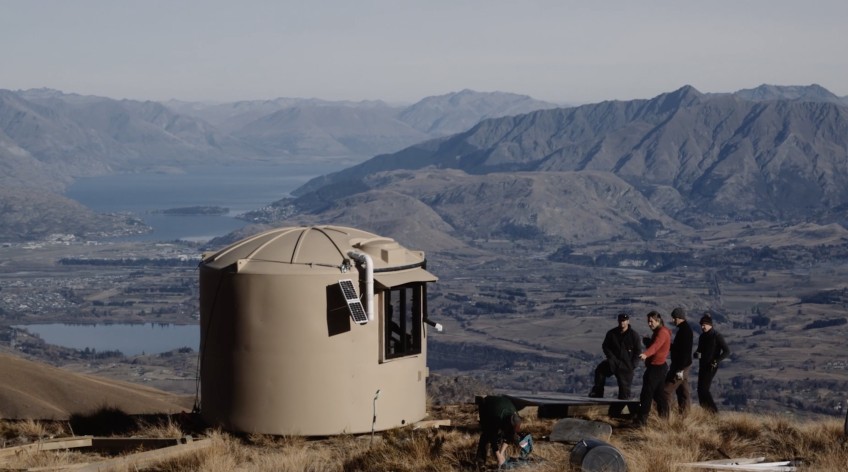 Southern Lens - It's not a Hut
---
"It's not a hut, it's not a yurt, it's not a tank - so it must be a Turk." That's how mountaineer Erik Bradshaw describes his invention that is set to revolutionise how we access New Zealand's wild alpine areas.
Erik figured that the traditional DOC hut cost too much to build and install to provide enough coverage of vast tracts of the Southern Alps. So his fully consented Turk solves the problem, being light enough to fly in fully assembled by helicopter and warm enough to provide shelter in the harshest of conditions.
It's a real story of Kiwi inventiveness that is already well funded and on its way to literally changing the way we access and enjoy our unique mountains.
Shot, directed and edited by James Haskard, produced by Georgia Merton in partnership with Two Bearded Men using funding from New Zealand on Air.


---