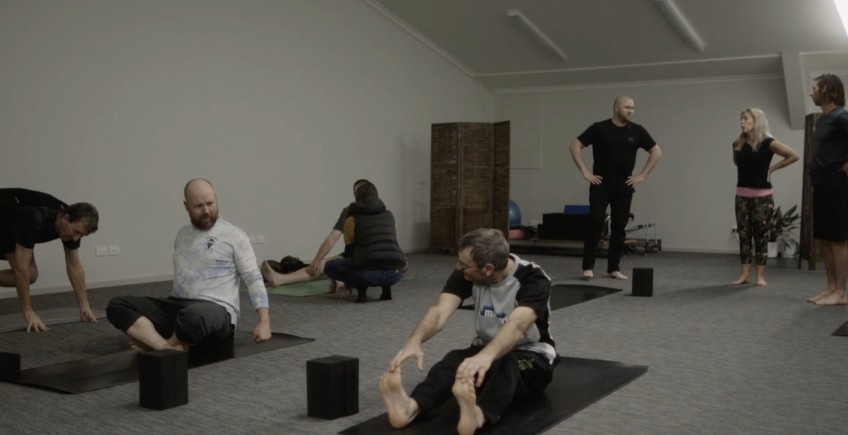 Southern Lens - Tradie Yoga
---
Full points to the Southern Men of Cromwell who have discovered Yoga as a great way to stay fit and manage the ups and downs of modern life.
Crux Cromwell reporter had fun making this episode of Southern Lens where she discovered that previously deep-seated male attitudes towards vulnerability and containing emotions are changing – for the better.
Shot, directed and edited by James Haskard, produced by Kim Bowden in partnership with Two Bearded Men using funding from NZ On Air.


---