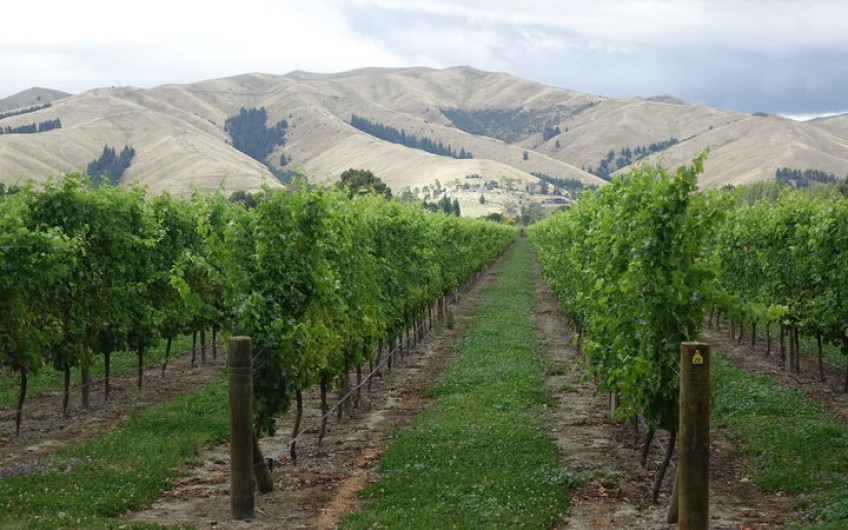 Winemakers have a nose for exports as production grows rapidly
Jan 22, 2019
---
The wine industry is a stubborn business, beset with challenges, but growing fast in spite of them, according to a new report.
The study found New Zealand wine producers' problems included large numbers of small and vulnerable vineyards, scarce and expensive growing-land, a costly product, distribution difficulties, unpredictable and sometimes destructive weather, and falling wine consumption within New Zealand.
Despite all these problems, the industry won't give in, or even lie still: instead, wine production has risen five-fold since the year 2000.
These observations are found in new commentary by Paul Clark, who's an economist for Westpac.
In his report, he pointed out that the wine industry was worth $2.5 billion in 2017, which made it a small industry, even smaller than the accounting business.
But it was a fast growing sector, which proved popular enough to attract foreign takeovers and also carved out a niche of loyal customers in many countries, including Britain and the United States.
It had done this by concentrating on exporting boutique, cool-weather wine.
The report said New Zealand had 697 wineries and about 1200 grape growers.
It made 1.2 percent of global production and four-fifths of it was exported.
This was the result of rapid growth since the turn of the century which took place despite strong head winds: falling wine consumption within New Zealand, and rising imports of other countries' wines into the domestic market.
The report found the industry fought against that by focusing on exports, but despite strong growth, the industry remained small.
"Wine exports only account for about 3 percent of New Zealand's total merchandise exports," Mr Clark's report said.
"Wineries are estimated to have generated about $2.5 billion in turnover.
"This makes the industry slightly larger than the postal and courier service industry, which turned over about $2.2 billion, but smaller than the accounting services industry which posted sales of about $2.9 billion in the same period."
The report also looked at ownership of the wine industry.
"No winemaker in New Zealand has a greater than 10 percent share of the industry," the report said.
"However, in 2017, the four largest winemakers operating in New Zealand (Delegat, Treasury Wines Estate, Pernod Ricard and Constellation Brands) collectively accounted for almost 40 percent of industry turnover.
"Industry sources suggest that foreign-owned firms control around 40 percent of wine production in New Zealand, although there is some disagreement on this, with others suggesting this is closer to 60 percent."
The report pointed out that Marlborough dominated the industry, with 73 percent of the country's grapes grown there.
It went on to call wine-making a labour intensive industry, with many unskilled workers, and expensive burdens such as weed and pest control, use of fertiliser and maintenance of machinery.
Demographic factors played a big part in demand for the industry's product, with traditional beer cultures moving to wine, and wine cultures moving to beer.
In addition, baby boomers who used to drink a lot of wine were moving back to beer, while Gen X and Millennials were drinking more wine.
Women overall were moving to wine more than men.


---