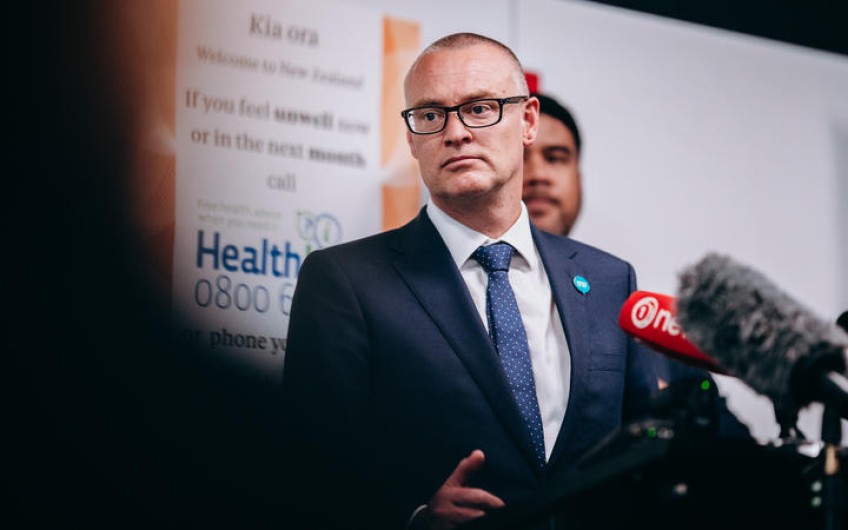 Up to 50 people to be allowed at funerals and tangihanga
May 13, 2020
---
Up to 50 people will be allowed at funerals and tangihanga if strict public health measures are in place, the government has announced.
The health measures include physical distancing and hand hygiene, and no food and drink will be able to be served afterwards.
Health Minister David Clark and Director General of Health Ashley Bloomfield are making the announcement about the new rules.
From tomorrow, funeral directors will be able to submit a form that registers for an exemption to allow up to 50 people to attend a funeral, as long as the Ministry of Health is satisfied that the director can meet criteria.
"It will mean more family and friends will be able to meet together and grieve together," Clark said
Clark said funerals and tangihanga have been one of the most difficult situations to deal with.
He said the virus had spread at funerals around the world as well as a second wave of infection taking hold just as countries were getting on top of the virus, like New Zealand is now.
He said one funeral in the United States, which had 100 people, lead to 30 deaths.
Clark said ministers have been meeting with church leaders, funeral directors and iwi leaders over the past 24 hours.
"Funerals are exceptional events and have been one of the most difficult areas of restriction that we've considered as we try to avoid the double tragedy of losing a loved one and spreading the virus.
"The strength of our response to this virus has been in our agility to respond and we have listened to the concerns of the 10-person limit for funerals and moved on that - while emphasising they still pose a significant risk in setting us back.
"Our clusters of the virus represent a slice of Kiwi life - events where people mix and mingle - and any spread at these events could make the difference between moving forward with confidence and going backwards.
"I'm pleased that we have found a workable solution that that keeps people safe, while at the same time allowing more people to gather and grieve together."
The government has faced pressure from the opposition, iwi and the public since Prime Minister Jacinda Ardern announced plans to move into alert level 2 on Monday.
She initially said tangihanga and funerals must observe a limit of 10 people, but clarified yesterday that "rolling" tangihanga - of 10 people at a time, moving through - would be allowable.
National leader Simon Bridges followed through on warnings that his party would oppose urgent legislation allowing enforcement of alert level 2 if the rules around this rule of 10 did not change.
He made calls today for a limit of 100 on such events.

---