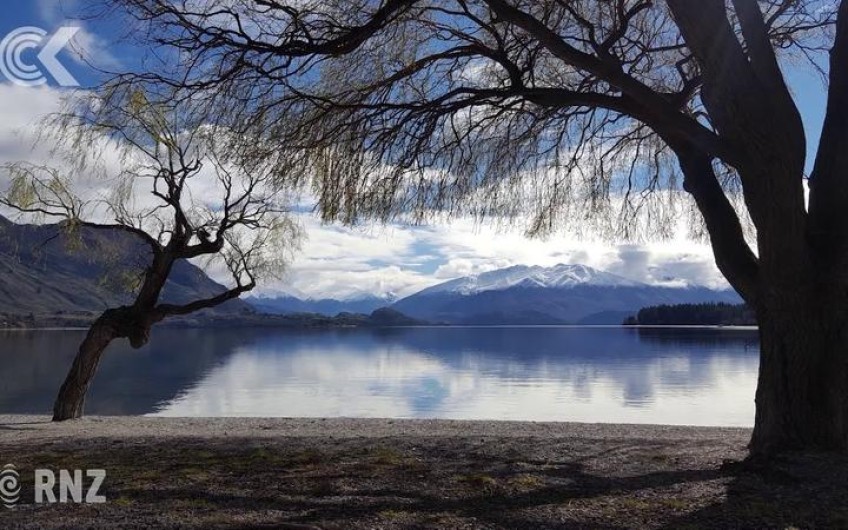 Wanaka locals concerned about infrastructure amid airport plans
Apr 30, 2019
---
Wanaka could have jets landing at its airport within six years as part a proposed new airport model for the region, but some say decisions have been taken without proper consultation.
The Queenstown Airport Corporation has released a new update, following last year's backlash to its proposal to double flights in and out of Queenstown.
Wanaka Airport currently has no scheduled commercial flights, but is used as a recreational flying hub.
Airline pilot and long-term Wanaka resident Terry Hetherington said it felt like the future of Wanaka Airport had already been decided.
"We live in a democracy. The community have a right to be consulted honestly and openly about the development prospects from the onset, and what we're being presented with now is we're already halfway down the path and we're being told what is happening," Mr Hetherington said.
"Where is the consultation in that."
Queenstown Airport Corporation, in an online update, said it would not develop a large international airport, but planned to have a handful of domestic flights with turbo-prop and narrow-body jets.
Read more:
Backlash halts Queenstown Airport expansion plans Queenstown Airport to see millions of visitors by 2045 The Future of Queenstown Airport
Wanaka Community Board member Rachel Brown said the community was nervous about that kind of expansion.
"People are on the whole pretty scared, I guess. No one really wants a major airport in their backyard and jets overhead, like, there is no ideal place for that," Ms Brown said.
"I think there is a lot of fear and speculation."
Residents wanted to have their say, but were either told they had already had their chance or to wait until the master plan is unveiled later this year, she said.
"On one side QAC will say they've had a lot of community consultation and they've got a website available for putting ideas in and making discussion. Yet on the other side people are saying 'hey, we haven't really had an opportunity to be heard and say what we want because we haven't really seen any specifics."
Terry Hetherington said residents needed to raise their voices about what they want for the future of Wanaka.
"But our communities have to consider how many is enough when it comes to tourists. Just by letting the airport drive that decision or trying to look after the perceived demand isn't working in the best interest of the community as a whole," he said.
Three quarters of the airport is owned by the Queenstown Lakes District Council, and Mr Hetherington said he was concerned the council had not consulted on any expansion plans.
The company said it was unlikely the flights would be under way before 2025, but Rachel Brown said she was concerned Wanaka's infrastructure might not be ready to handle the influx of people regular flights could bring.
The focus should be on sharing the load with other regional airports like Invercargill and Dunedin, utilising what was already there, she said.
Lake Wanaka Tourism chief executive James Helmore said it was still early days, but commercial flights could benefit visitors and residents.
"That will get people off the road over the Crown Range ... it actually provides more convenience and greater connectivity to our local community," Mr Helmore said.
Queenstown Lakes District Council and Queenstown Airport Corporation declined to comment.
The company posted an online update saying the community could provide feedback online or in different engagement sessions to be held throughout the year.
The master plans for the Wanaka and Queestown airports are expected to be revealed late this year, with development possibly stretched out to 2045.


---