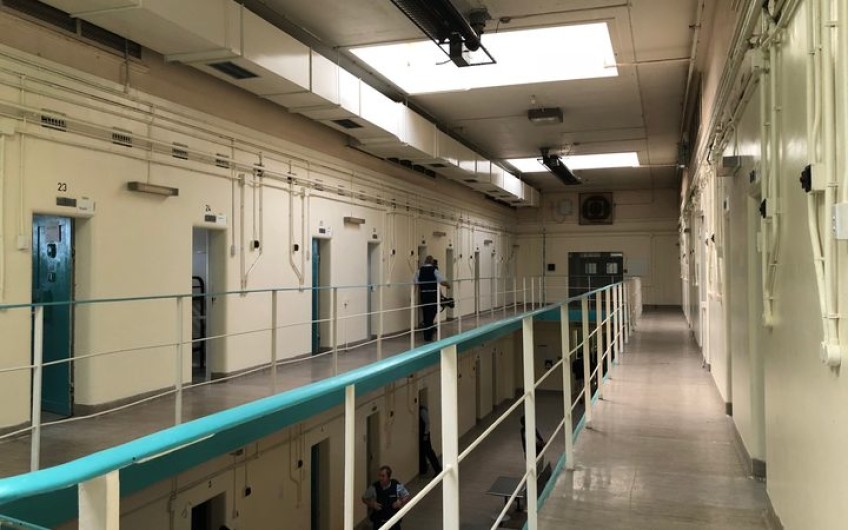 Waikeria workers' camp slammed as 'a prison to build a prison'
Oct 05, 2018
---
A planned workers' camp for staff who will build the new Waikeria Prison has been labelled "a prison to build a prison".
Otorohanga Community Board has approved in principle the proposed camp on the outskirts of the King Country town, which would be home to about 300 people during a three-year $750 million project.
About 300 workers would call the sports fields of Island Reserve to the south of Otorohanga home if the proposed camp gets the go-ahead.
Not only would they be doing 12-hour shifts, six days a week, but - according to the community board's agenda - they would be subject to daily alcohol and drug testing.
Australian construction firm CPB Contracting won the job to build a new 500-bed high-security wing and 100-bed mental health facility.
It wants to bring in prefabricated units sleeping four people each, as well as a communal dining area, lounge and gym for the workers to use during the project.
E tū union coordinator Ron Angel said the idea of a workers' camp was "beyond belief".
"Why do we have to have a camp to house 300 people which has daily drug and alcohol testing? It is just a prison to build a prison and that's not right."
Mr Angel said he found the proposed daily drug and alcohol testing idea "offensive".
"To me that really does smack of, 'Everybody's guilty until they can prove themselves innocent,'" he said. "I find that objectionable."
He said the long hours were unreasonable and would create just as much risk as if they were using drugs or alcohol.
Mr Angel said if the camp did go ahead, the company would need to accommodate all workers' needs.
"Are they going to have conjugal caravans? We're all human."
Otorohanga District Council mayor Max Baxter disagreed that it would be an unpleasant environment.
"I think they're doing everything they can to ensure it's a great environment to work in."
There has been some opposition from people whose houses border the reserve where the camp is to be built.
And Mr Baxter acknowledged he would not be happy if it went up next door to his house, but said it was important not to lose sight of the benefits of having so many people coming to town.
"It is my position to look at the positives and mitigate the negatives. If it goes up next to my house I'm going to be asking, 'How are you going to mitigate the problems?'
"Those questions need to be answered - and they will be answered," he said.
He called the company managing the project "professional, well-proven" and said it had had similar camps in the past.
Mr Baxter said the company was going to give local workers first-dibs on the jobs.
CPB Contracting still needs to apply for resource consent to be able to go ahead with the camp.
The company declined to be interviewed.
Main Image: Waikeria Prison. Photo: RNZ/ Nick Monro


---