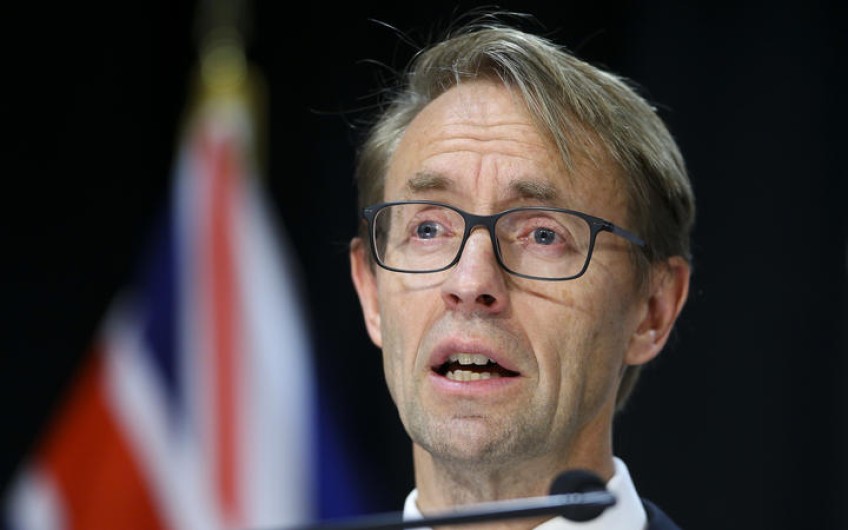 Two new cases of Covid-19 in New Zealand, one further death
May 06, 2020
---
There have been two new cases of Covid-19 reported in New Zealand in the past 24 hours and one further death, the Health Ministry had confirmed.
Director-General of Health Dr Ashley Bloomfield said there was one new confirmed and one probable case.
The confirmed case was related to the Marist College cluster, while the probable case has been linked to the St Margaret's rest home cluster.
Dr Bloomfield said about 250 people linked to the Marist cluster have been tested so far and this case was the only case.
"The student has what we call a 'weak positive test' and is almost certainly late in the course of the infection."
He said this meant it was unlikely they were infectious, but the student would remain in isolation and be re-tested in a week's time.
Dr Bloomfield also said there had been one further death from the Rosewood rest home cluster - a woman in her 60s who had been recorded as a probable case and had underlying health conditions.
"This woman has been at Rosewood since 2011 and was a much-loved member of the Rosewood family, and a staff member was comforting her when she passed away."
There were 4772 tests processed yesterday, bringing the total to 160,700 tests. There are no new clusters and three have been closed.
Dr Bloomfield said the continuing low numbers continued to be encouraging.
"But we are by no means out of the woods, we need everyone to stick to the plan and continue to follow the rules around alert level 3.
"And not doing so does risk undoing all the good work we have achieved so far, we have seen how quickly this virus can spread, so do not give it an inch."
'It signals that NZ is open for business'
Speaking at the same media conference, Prime Minister Jacinda Ardern said the news that Microsoft will make an investment in New Zealand to establish a data centre for its cloud services was welcomed news.
"International companies like Microsoft wouldn't be investing here ... if they didn't have full confidence in the NZ economy."
She said it was subject to normal regulatory processes.
"It signals to the world that New Zealand is open for business."
She said by tackling the virus early, New Zealand was well-positioned to rebuild our economy.
Ardern said that while latest figures showed promising employment figures with the unemployment rate rising slightly from 4 percent to 4.2 percent, it did not take into account the worst of the lockdown.
"Obviously, a huge amount has changed in the last six weeks in New Zealand, and this global 1-in-100-year health and economic crisis will contribute to unemployment rising, of that there is no doubt.
"But we will continue to support people, to help protect jobs, to help grow jobs and help support peoples' incomes."
The country recorded no new cases and no new deaths in the past two days.

---