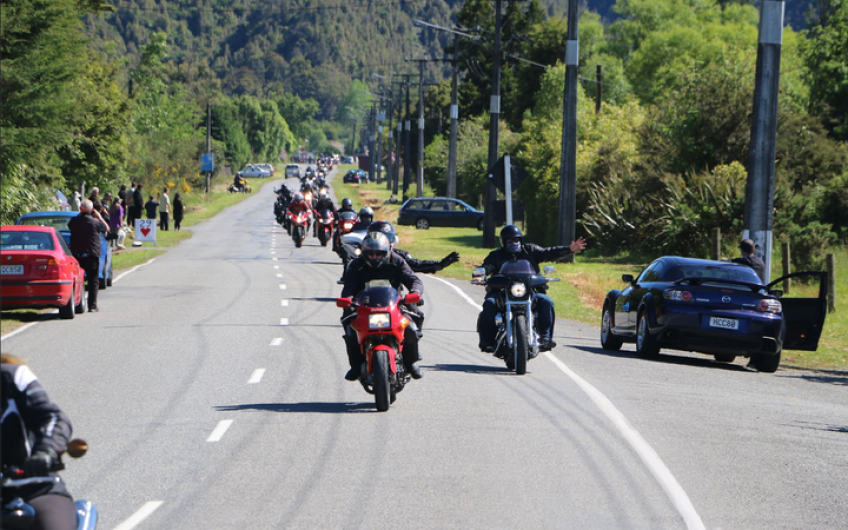 Two dead, one critically injured after Southland motorcycle crash
Nov 18, 2018
---
Three motorcyclists who died in crashes this afternoon were taking part in two separate charity events.
A rider who died on the West Coast this afternoon was taking part in a ride commemorating the Pike River Tragedy.
Emergency services were called to the scene on Lower Buller George Road just after 4pm.
The rider was part of the Tribute 29 Pike River Memorial Run, police said.
Officers investigating the crash will be examining a range of factors, they said.
Meanwhile, two people who died, and a third who was critically injured in a motorcycle crash in Southland this afternoon, were taking part in a charity fundraising ride organised by Drummond Motorcycle Club.
The accident occurred at a 12.45pm, about 40 kilometres from Invercargill.
Three motorcycles and three riders were involved in the crash near the intersection of Fairfax Isla Bank Road and Riverton Otautau Road, police said.
The weather was clear at the time and the road was dry, police said.
A fourth motorcyclist has died in Henderson, West Auckland.
The motorcyclist died at the scene of the Henderson Valley Road crash which happened at about 3.15pm, police said.
Main Image: The motorcyclist who died in a crash on the West Coast was a rider in the Tribute 29 Pike River Memorial Run, police said. Photo: Facebook


---