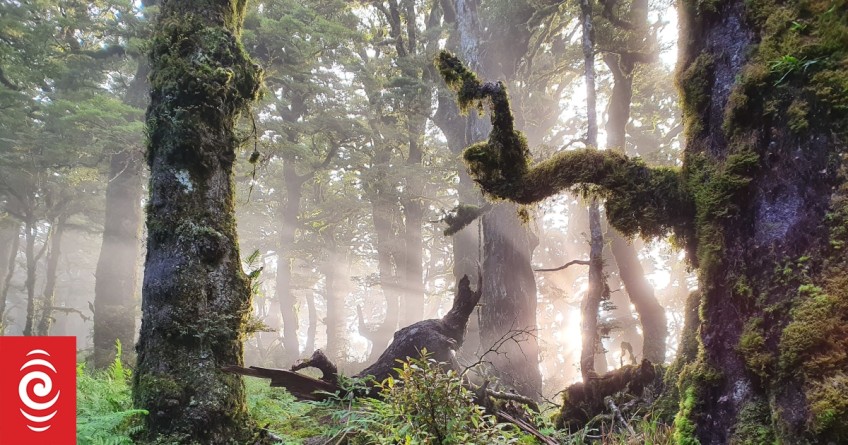 Tourism businesses disappointed by another false start to DOC's booking system
Jun 01, 2023
---
But trampers and tourism businesses were disappointed - again - after the Department of Conservation (DOC) had another false start with the bookings system.
It began in April when 10,000 people tried to book the Milford Track at once, causing the Department of Conservation's booking website to crash for several hours
The following week, at the last minute, DOC abandoned its plans to open bookings for most of the Great Walks.
It blamed problems with technology.
The new dates for bookings to open - expected to be in a few weeks - were supposed to be announced yesterday.
But by mid-morning, DOC confirmed that was not going to happen.
Instead, it said there would be an update later this month, with bookings likely to open in July.
Ruggedy Range Wilderness Experience operator Furhana Ahmad was extremely disappointed.
"For some people, it's too late because we're based on Stewart Island, and you'll know that people need to organise flights, accommodation. We're not in a big location so we have limited accommodation.
"So it's left us scratching our heads and our clients really concerned because they're trying to decide what to do, and we've already lost bookings."
The repercussions would be felt throughout the island if visitors did not come, she said.
Guided walks could not pre-book hut spaces for their customers, so they needed bookings first, and then they competed like everyone else for a bunk, Ahmad said.
"We have lost some significant bookings because the customers don't want to be on a tightrope, not knowing whether or not we can actually get the hut space."
She was worried that July would roll around and bookings still wouldn't go ahead.
"I'd like the Department of Conservation to try and communicate a little bit better, instead of just putting a one sentence on the website and help us understand what the problems are so we're not waiting in the dark."
Abel Tasman Guides director Wally Bruce was frustrated by the delays.
"Not only have we missed the first date, we now look as though we're going to miss the second date and it's going into July.
"That is going to disappoint many people because we already have bookings in hand that we've got to make and there's no surety that we'll be able to make them."
DOC should have tested its technology well in advance, he said.
"Unfortunately we have to deal with reality and non-performance from DOC looks like a reality, and it's frustrating for everyone."
Hiking New Zealand co-owner Dan Murphy said it was frustrating for visitors trying to firm up their plans for summer.
But he has bookings, and expected more would come through.
"We're not necessarily waiting for that opening day of bookings because, for us, it's a continual process of trying to secure those beds.
"Sometimes all of the spaces are already booked out and we miss out and we have to work around that and make alternative plans."
DOC's Heritage and Visitors director Cat Wilson said the department was confident that the system was fixed after undertaking extensive testing - but it was taking an extra step, just to be sure.
"The delay is because we've asked an independent specialist to do further load testing and we're still waiting for the results," she said.
"Last season the booking system worked well, but we discovered this year when bookings opened that our vendor had made changes which inadvertently slowed the system when there was peak demand.
"We acknowledge this is frustrating for tourism operators and people who are eager to book the Great Walks, but we assure them we are working hard to fix this and have bookings open as soon as we can."
Main image: RNZ/Sally Round


---