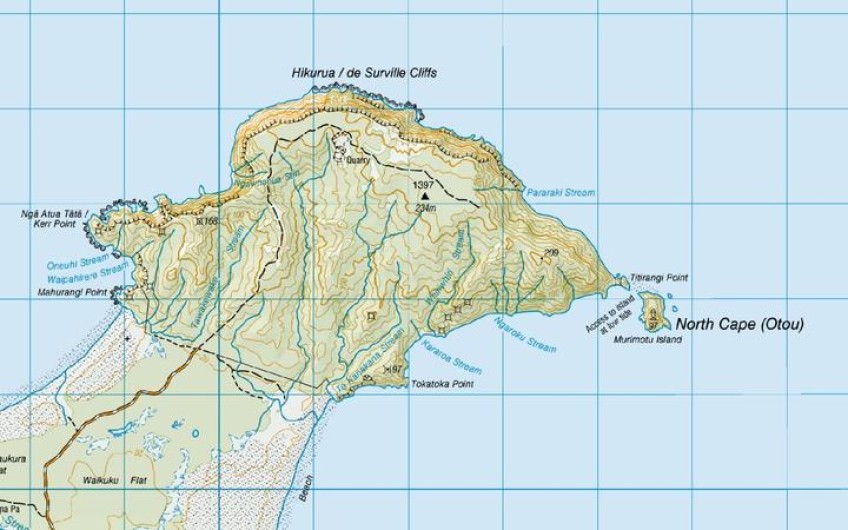 3 bodies found, 2 missing in North Cape boat rescue
Mar 21, 2022
---
Three bodies have been found in a search and rescue operation off North Cape at the top of the North Island.
Police say two people remain missing.
Five people have been rescued after a vessel activated its beacon at 8pm last night.
Auckland Westpac Rescue Helicopter trust said they were asked to join the search and rescue of a sunken vessel approximately 200 metres off North Cape.
A marine traffic website shows a fishing boat in the area.
A trust spokesperson said five people have been rescued.
They were winched off the boat to safety and are now in Kaitaia Hospital in a stable condition.
Search and Rescue said 300 square nautical miles off the North Cape is being scoured for the missing crew members.
Rescue Coordination Centre officer Nick Burt told Nine to Noon a Defence Force P3 Orion and a naval vessel are part of the search.
He said he believes the ship in distress is a charter vessel.
Burt said police have interviewed those who were rescued, and they have provided some useful information.
Bad weather is making the search dangerous but it has eased slightly.
Burt said it is unclear if the emergency locator beacon that was activated is on the vessel or with any survivors in the water.
Maritime New Zealand which is leading the operation said helicopters are assisting search vessels and police are searching on the ground near Te Pua in the Far North.
The Northland Coastguard says an Airforce P3 Orion is also on the way.
The Coastguard were also asked to respond but said conditions were too dangerous.
The Defence Force and the Whangārei rescue helicopter have been involved.
MetService has issued a severe thunderstorm warning for the areas of Kaipara, Far North, Whangārei and Rodney.
A severe thunderstorm watch is already in force for Northland, Auckland, Great Barrier Island and the Coromandel Peninsula.

---