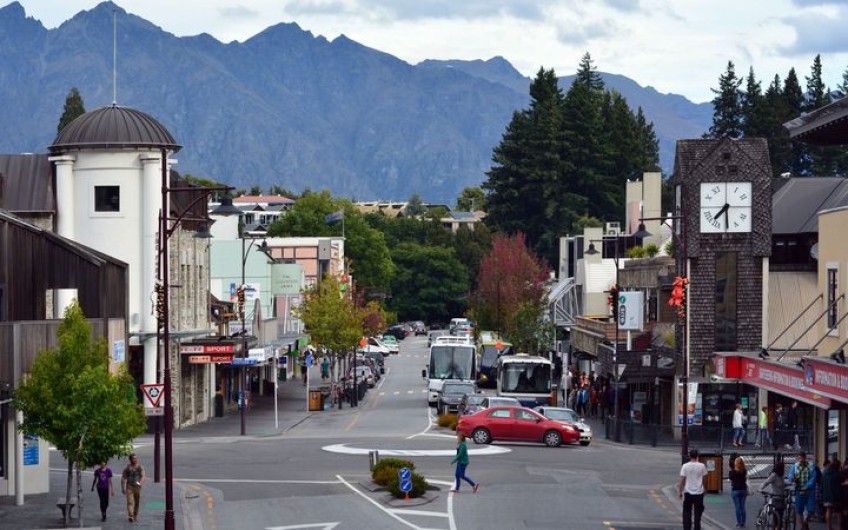 Third of Queenstown businesses expect not to survive 3 months
Mar 12, 2021
---
A new business confidence survey has found nearly a third of businesses in Queenstown are not expecting to survive the next three months.
Close to 250 local businesses responded to the survey from the Chambers of Commerce in Queenstown and Wanaka.
The survey has painted a bleak picture with the majority of Wakatipu tourism and hospitality businesses operating at less than 50 percent of normal turnover and more than half expecting a drop in staffing and hours.
"Businesses view of the future for the region contrasted significantly with their view for New Zealand, with almost 75 percent considering the outlook for the country would remain the same or improve," the report said.
"The outlook continues to be bleak, particularly in the Wakatipu, with businesses expecting operations to deteriorate further in the coming months. Forty-one percent are expecting to reduce staff numbers in the face of continued decreases in activity and pressure on prices compounded by over 90 percent of businesses expecting cost of goods sold to remain the same or increase."
The picture is more hopeful for Arrowtown and Frankton, with the majority of businesses expecting to still be trading in three months time.
Two thirds of businesses in Arrowtown and Frankton continue to operate between 50 to 100 percent capacity.
Nearly three quarters of the region's businesses reported the number of customers was the single most limiting factor to growing their business.
Staffing is another key challenge with 30 percent of Arrowntown businesses, 43 percent of Frankton businesses and just over half of Queenstown businesses saying they were finding it harder to find skilled staff than it was three months ago.
Queenstown Chamber of Commerce chief executive Ruth Stokes said the businesses were doing what they could to help themselves and other local businesses, but they needed further support.
"Really the headline is how critical that trans-Tasman bubble is to our businesses, particularly in the Queenstown CBD, and if we want the Queenstown CBD or Queenstown as a tourism offer to maintain its integrity and its quality, then the sooner the better," Stokes said.
The report found 70 percent of all businesses across the region including Upper Clutha expected an increase of between 25 and 100 percent if a travel border with Australia was opened.
It would have less of an impact on Arrowtown, where almost a third expected no impact.
"Businesses have been working very hard at looking at their own businesses, what they can do differently, how they can reposition themselves for the future, businesses have been supporting other businesses and locals have been fantastic at getting out there and supporting local business," Stokes said.
"But there is a point at which we do need government support. It's been a long time, we're coming up to the one year anniversary and really we need intervention at a number of levels.
"We also need help to diversify our economy and in the scheme of things, a small investment in Queenstown is huge for the region, but very small for the government."
Possible support options include changing immigration settings to ensure there is enough of a workforce in the district and expanding the government's lending scheme so it was not subject to bank's now tightened lending criteria, she said.
"When you're aiming to get new investment into an area like Queenstown, the banks are risk managers. They're not investors and government support on that front is also key."
Stokes said she wanted to speak directly with Tourism Minister Stuart Nash when he was expected to visit the region later this month.
"To paint a picture for him of the extent of the current business investment in the region itself, but also those opportunities where he can help us to help ourselves.
"We really need some targeted local support to ensure that the brand that is New Zealand that is represented by our region can be maintained so that we don't have any damage to the reputation of New Zealand internationally, to international visitors when they return, and we need some support to do that."
Tourism Minister response
Tourism Minister Stuart Nash said domestic tourism spending over summer in the Queenstown region was up at least 56 percent compared to the year before.
"Kiwis are getting around, they area spending money in tourist hotspots, they are going to cafes and restaurants and they are buying tickets to attractions," he told Checkpoint.
"Obviously the increase in domestic speed has not made up for the international speed.
"We are working incredibly hard on a trans-Tasman bubble. And we have been for quite a while now. It's not simply a matter of just opening the borders and away you go.
"At any one time, certainly pre-Covid-19 levels there are 11,000 people coming across the Tasman both ways. So there's some significant logistical issues that need to be sorted, but we're working on those.
"There are only two states in Australia that don't require us to go into quarantine, so it's not quite as open as you may be led to believe.
"The government is working very closely with the Australian Federal Government, and with our own agencies to come up with a plan that would allow a trans-Tasman bubble to work."
However, Nash could not provide a date for when quarantine-free travel across the Tasman could happen.

---