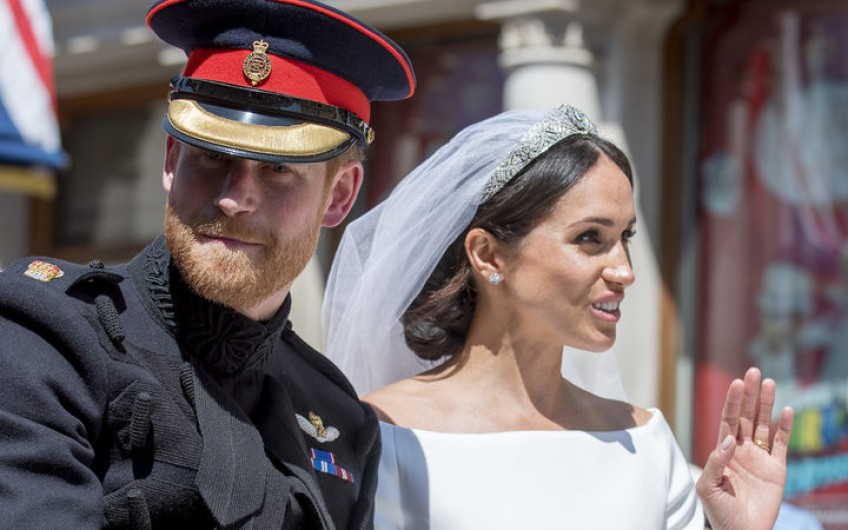 The royal treatment: Details of Meghan Markle and Prince Harry's NZ visit revealed
Oct 05, 2018
---
Conservation, mental health awareness and gumboot throwing are all on the list for the upcoming royal visit.
The Duke and Duchess of Sussex will spend four days travelling throughout the country later this month - in their first visit to New Zealand as a couple.
They'll arrive on Sunday 28 October, after attending the Invictus Games in Sydney and visiting Fiji and Tonga.
Harry and Meghan will officially be welcomed at Government House, before heading to the Pukeahu National War Memorial Park for a wreath laying ceremony.
The rest of their visit will be spent travelling between Abel Tasman National Park, Auckland and Rotorua.
"The Duke and Duchess have a particular interest in youth, mental health and conservation, and they will have the opportunity to meet many New Zealanders working in those important areas, while also getting to enjoy some of our unique environment," Prime Minister Jacinda Ardern said.
On Monday 29 October, Harry and Meghan will visit the Maranui Café in Wellington, where they'll meet with young New Zealanders working across projects supporting the mental wellbeing of youth.
Harry and Meghan will then head to Abel Tasman National Park, where they'll meet with iwi before embarking on a bush walk to learn about the park's history and conservation projects.
Before leaving they'll attend a beach barbecue with local students and Youth Ambassadors.
That evening in Wellington, Harry and Meghan will visit Courtenay Creative where they will meet with young people demonstrating their skills in make-up, costume, and virtual reality.
On Tuesday 30 October they'll be visiting Redvale on Auckland's North Shore, where they will learn more about conservation efforts, and compete in a gumboot throwing competition with local children.
Harry and Meghan will then travel to Pillars - a charity supporting children with parents in prison.
Later in the day, they will do a public walkabout in Auckland, before attending an event at the Auckland War Memorial Museum.
Finally, on Wednesday 31 October, Harry and Meghan will travel to Rotorua, where they will visit Te Papaiouru Marae, for a formal pōwhiri.
Then they'll head to Rainbow Springs and then on to Rotorua Government Gardens, before finishing the day at Redwoods Treewalk.
Main Image: Prince Harry, Duke of Sussex and Meghan Markle, Duchess of Sussex in the Ascot Landau carriage during the procession on The Long Walk after getting married St George's Chapel, Windsor Castle. Photo: AFP


---