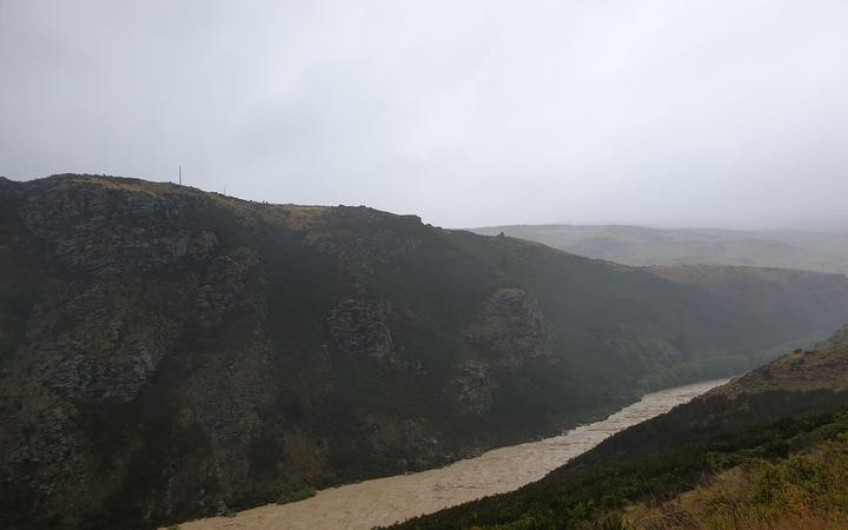 The rain continues, as travellers find their plans in disarray
Jan 03, 2021
---
Many campers will have spent a wet night, with heavy downpours in many parts of the country, and travellers are being warned to check road conditions before they set out as more rain is forecast.
MetService says holidaymakers around New Zealand are in for another day of rain, after numerous roads were closed yesterday by flooding, slips and debris, and travellers were asked to stay put until the weather cleared.
Heavy local downpours were measured in Northland, the Coromandel Peninsula, eastern Waikato and Taupō, and significant rainfall was recorded in southern areas of the South Island.
Rivers in Otago were expected to keep rising early on Sunday as the rain from Saturday continues to drain through the catchments.
Civil Defence Emergency Management in Otago wasn't making any promises that holidaymakers will be able to reboot their travel plans today.
Three state highways are closed this morning; State Highway 87 from Kyeburn to Outram, due to a bridge washout at Kokonga; Highway 83 from Otematata to Aviemore; and State Highway 90 between Tapanui and Waikoikoi.
Whether roads reopen will depend what the 'weather gods throw at them', said Central Otago's Emergency Manager, Matt Alley.
"As things recede we'll get to see the nature of the damage and what we need to do in terms of cleanup and opening up the networks as we can."
Some Otago councils have issued boil water notices.
Residents in the Otago town of Middlemarch have been told to avoid drinking bore water and flushing their toilets.
The Dunedin City Council says heavy rain may have overflowed the waste water system, and any flood water should be treated as contaminated.
It says any water from bores should be treated with a filter.
From midday, a tanker will provide water to residents wanting to fill up containers beside the Strath-Taieri Community Centre.
On Sunday morning MetService said 150mm of rain had fallen on some parts of Otago in the last 24 hours.
"In the 36hrs between midday [on the] first, and midnight last night one station in the hills even saw more than 200mm."
About 80mm of rain had fallen in North Otago in the last 24 hours, with 15mm of that overnight.
The Eastern Bay of Plenty was also hit heavily overnight and this morning with heavy showers and thunderstorms.
In the last 12 hours 190mm had fallen at Nukuhou, south of Whakatane, and 95mm at both Waioeka and Whakatane, the service said.
Meteorologist Kyle Lee said the weather system that has brought the rain was slow moving, so high amounts of rainfall could still be expected.
This morning there were a few scattered showers hanging around, but later today it would get wetter.
"By this afternoon and evening a lot of those showers will start increasing, sooner for the South Island, and we'll get potential for thunderstorms during the afternoon and evening, with a low risk of downpours."
A heavy rain warning was in place for the Bay of Plenty until 2pm; meaning streams and rivers could rise rapidly, and surface flooding and hazardous driving conditions were expected.
A heavy rain watch was also in place for Buller and Westland, until 5pm Sunday.
Wet time for campers
Yesterday some campers were forced to pack up early, and holidaymakers were urged not to travel between towns. Parts of State Highways 1, 6, 87 and 83 were shut down, as well as many local roads.
Between 150 and 200 people were plucked from the Otago Boat Harbour campsite after the Otematata River burst its banks.
Some moved their camps to higher ground at the Otematata Domain.
The manager of the Kingston Top Ten Holiday Park, Stacey Edmonds, said it had been raining since Friday, but fell harder yesterday.
She spent an anxious afternoon yesterday watching the rapidly rising stream on the property, which was getting close to its top. While the Park was simultaneously filling up with stranded travellers, many cut off from reaching Queenstown by the closure of State Highway 6.
The camp, on the southern shores of Lake Wakatipu, had a capacity of 160 and filled up almost immediately.
"It has upset some of their bookings, so they're stranded with us until they can get through."
But she said the campers were in good spirits and hunkered down by an open fire.
Waitaki District Council said the Boat Harbour Campsite reopened on Sunday morning, but a detour was in place to reach it, as part of State Highway 83 nearby was still closed.


---