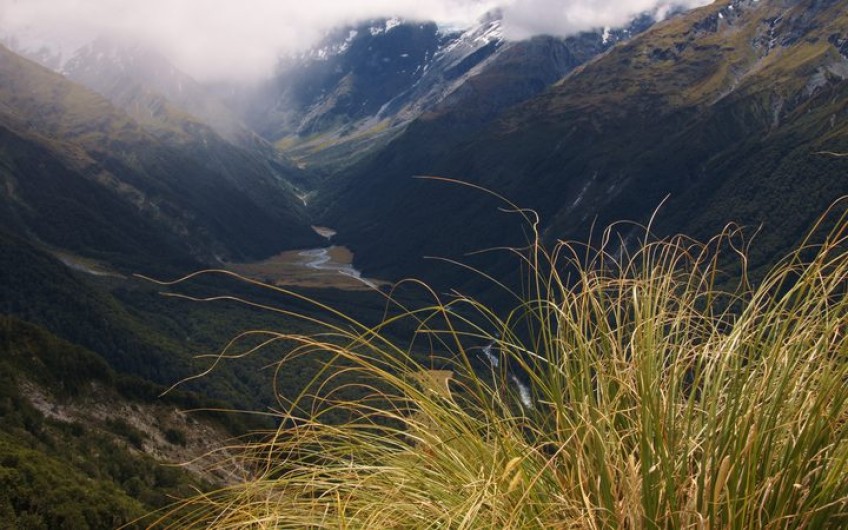 Students left stranded at Mt Aspiring after heavy rain cuts access
Nov 08, 2018
---
Otago Boys' High School students are stranded in Mount Aspiring National Park after heavy rainfall and flooding lashed the West Coast region today.
The heavy rain caused a creek to rise and make it impassable for the students.
In a long-standing tradition, the school takes its Year 9 and 10 students into the Matukituki Valley each year to get to know each other away from technology.
The class of 26 boys was due back today, but the hut they are staying in was cut off by the rain.
Deputy rector Mark Hooper said the boys were safe, dry and in high spirits with plenty of supplies.
The group will come out of the valley tomorrow, and go home to Dunedin, if the weather permits.
The Otago high school students aren't the only ones facing difficulties with Harihari's South Westland Area School students being escorted home due to the weather conditions.
Earlier today, the highway from Hari Hari to Franz Josef was closed due to flooding.
Civil Defence has also opened a welfare centre for locals and tourists in Hari Hari and have other centres on standby.
The latest transport agency update said heavy rain in the area had shut a section of State Highway 6 between Fox Glacier and Hokitika, while SH73 through Arthurs Pass is also closed.
It is understood the highways might be closed overnight as crews work to clear slips and debris.
There were reports of water across the road in South Westland, and more heavy rain was forecast.
Authorities are preparing for possible flooding in Hokitika as heavy rain makes its way up the West Coast.
Westland Civil Defence acting controller Simon Bastion said 200-300 mm of rain was forecast over the next 24 hours.
Area warnings are also in place for State Highway 60 from Riwaka to Takaka due to forecast rain from now until tomorrow morning.
Strong wind warnings are in effect for Canterbury, including the alpine passes. Parts of Otago and Southland are also braced for heavy rain.
Further north, strong winds have caused some flights into Wellington Airport to be delayed.
Westland Mayor Bruce Smith said the worst of the rain had passed over causing trees and even a van to float down river.
Mr Smith said Hokitika township had escaped the flooding - but the river was at very high levels.
"[The campervan is] not parked there now - it might be heading to Aussie across the Tasman - and my instinct is that the weather event has passed over the top of us and I think the worst is over," he said.
Mr Smith said locals stayed inside with their gumboots at the ready and tourists have sought shelter at the pub.
"The tourists were just saying look head for the pub - go and have a meal, have a beer and sit by the fire," he said.
Mr Smith said the clean-up would probably begin later today.
Meanwhile, the temperature in North Canterbury soared over 30 degrees today.
️


---