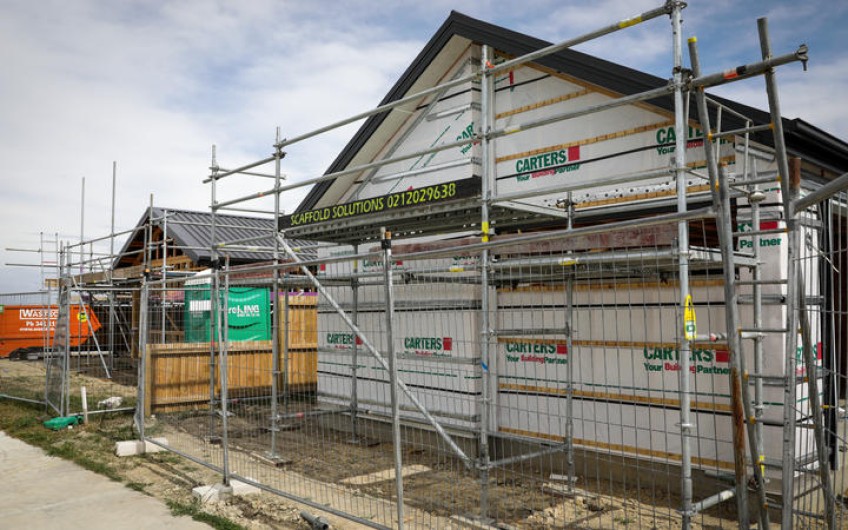 'Struggling' builders wary of government review
Nov 22, 2021
---
Parts of the building industry have welcomed the government's upcoming market study, but are not convinced it will fix issues.
The skyrocketing cost of building materials is making housing even more financially unfeasible, and concerns have been growing about whether the residential building industry is pocketing more than ever.
As part of Labour's manifesto promise, the Commerce Commission will now look into it.
Yesterday Commerce and Consumer Affairs Minister David Clark [https://www.rnz.co.nz/news/political/456215/commerce-commission-investigating-high-cost-of-building-supplies-for-residential-housing announced the review, which assesses the structure of the industry and whether there is enough competition.
While industry groups have welcomed the review, they are not holding their breath for a solution.
The country's sole co-operative for builders, Combined Building Supplies, represents over 600 builders and more than 30 suppliers.
Its chief executive, Mike Blackburn, said sourcing issues are a burden on builders, and they've left no stone unturned looking for a solution.
"They're all struggling for a variety of reasons, but, they're all doing their very best to source materials from overseas," he said.
"If they can't do it, I'm not so convinced that the government's going to find an answer."
Blackburn also does not believe companies are taking advantage of home buyers.
"I'm not aware of anyone deliberately withholding materials or artificially jacking up the price to take advantage of this.
"I'm not suggesting that might not be happening, but with any of the merchants I'm dealing with I'm not aware of that."
"There are some financial factors, limiting factors, which make it difficult for someone to come new into the market" - Combined Building Supplies executive member Mike Blackburn duration 6′ :38″ from Morning Report Add to playlistPlaylist Download as Ogg Download as MP3 Play Ogg in browser Play MP3 in browser
The Building Industry Federation is also supportive of the review, but does not think the results will lead to prices easing.
Its chief executive Julien Leys welcomes the study, but does not think the commission will find out a lot.
He said there has always been a competitive market in the industry.
"There's this sort of urban myth around paying way too much for building materials in New Zealand. I think people might actually be surprised when they see again that we're probably on par with Australia and elsewhere for what we pay for our materials. "
But John Gray, president of the Home Owners and Buyers Association, said materials in Australia can be half the price.
Freight availability since the pandemic has spiked prices for imported materials and helped snowball the problem with demand.
But Gray said the freight issues could have created an opportunity for prices go up and into company pockets.
"The supply chain issues have been brought about by the stuttering supply chain when it comes to sea freight. And as a result of course, anyone who's got a short supply chain, particularly those who are manufacturing in New Zealand, they're able to gouge the market and make money while the sun shines."
Gray knows the solution will not be a quick fix, but is hopeful the investigation will help find solutions.
The Commerce Commission will present its final report on the issue in December 2022.


---